Allplan 2022
Buildability at its best
Sneak Preview Part 2:
Multiple tools for fast and automated detailing

Register now for our BUILD THE FUTURE -
ALLPLAN GLOBAL SUMMIT on October 20/21
Collision-free designs for smooth construction
Allplan 2022 offers a wide range of tools with which the model of a building or a civil structure can be detailed quickly and automatically. An increased level of detail not only ensures more precise model data and evaluations. It also helps to identify collisions and other issues already during the design phase. This creates a reliable basis for a smooth construction phase.
More precision

for intersections

Automatic intersection of parts can be controlled more precisely via priorities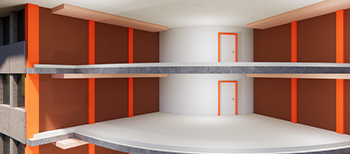 Optimized

modeling of openings

Modeling complex openings is easier and more efficient with Allplan 2022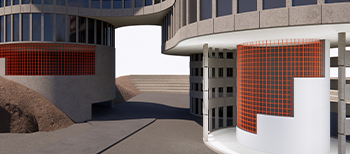 New

steel connections


 

For the first time, steel connections are also available in Allplan 2022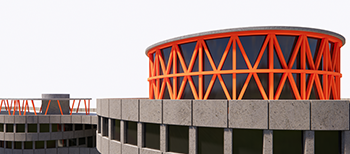 ---
Watch all Allplan 2022 Sneak Previews:
Register now | Oct. 20th / 21st from 2 to 6 pm CEST
ALLPLAN prepares
you for the future
of the AEC industry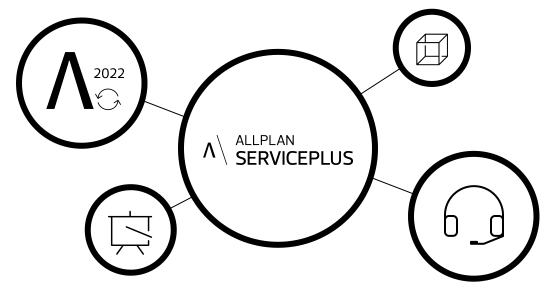 Not a Serviceplus customer yet?
Get Serviceplus now and receive access to expert technical support advice and automatically secure your Allplan 2022 license coming in October 2021.

You also get free access to the cloud-based BIM platform Bimplus Professional* and the SCIA Auto Converter Light** for integration with structural analysis systems.

* not valid for Allplan Basic licenses
** in combination with an Allplan AEC or Allplan Engineering Building license
---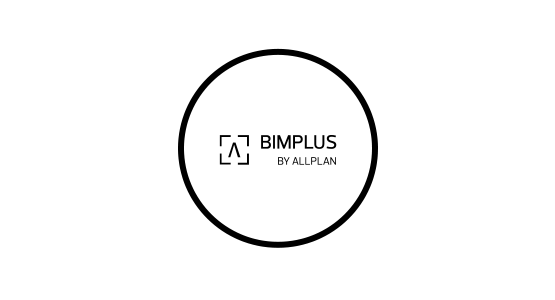 Not yet using Bimplus by ALLPLAN?
The cloud-based technology of Bimplus enables secure and effective data management throughout the entire project lifecycle. The central, database-driven exchange of information and issue management promotes integrated open BIM workflows leading to improved productivity and interdisciplinary collaboration. In this way, project goals such as budget and time targets are met. Benefit from the many advantages:
Coordinate and use data effectively
Manage issues centrally
Implement client requirements easily
Control 3D model, 2D design and documentation database

Are you interested in Allplan?
Would you like to find out more about the BIM solutions provided by ALLPLAN and current offers?
Thanks to their many years of experience and industry competence, our direct sales experts and our sales partners are the perfect partner for your personal consultation and professional support.