Allplan QuickStart
Your introduction to Allplan
Allplan QuickStart allows you a quick entry into Allplan's operating philosophy. Install the QuickStart project data and let us show you the first steps on the way to your 3D building model. Create a compact overview of the creation and various benefits of the model-based planning method.
The QuickStart lessons Engineering
QuickStart Engineering Welcome
> Welcome dialog
> Engineering Chapters Previews:
> Formwork Drawings
> Parametric Reinforcement
> 3D Steel Modelling
> FEM Reinforcement
> Wall Reinforcement
> Organic Reinforcement
What you need to watch the Allplan QuickStart films on your computer:
What you need to watch the Allplan QuickStart films on your computer:
1. BIM software: To execute, you need Allplan 2018, e.g. as a 30 DAY TEST VERSION
(system requirements)
2. Adobe Reader: to display PDF files you need the free Adobe Acrobat Reader DC
3. Project data: the project data is available as Allplan project backup. Included is a little instruction on how you can easily and quickly import these into Allplan along with the wizard file. Allplan QuickStart Project Data 2018
QuickStart lesson 8 - Views and sections: Preparing a formwork drawing and Grid Sections
> Isolating the structure
> Grid system
> Creating views
> Creating sections
> Detailing tools
> Preparing deliverables

QuickStart lesson 9 - Parametric reinforcement: for staircase and foundation using PP and FF components
> Foundation with stairs
> Transversal reinforcement
> Defining the longitudinal bars
> Generating the 3d reinforcement
> Python parts


QuickStart lesson 10 - 3D steel modelling: Inserting steel profiles in small areas where reinforcement is not possible
> Drawing configuration
> 3d steel modelling
> Steel profile import
> Connection modelling
> Modelling openings
> Adding steel data
> Steel positioning
QuickStart Engineering lesson 11 - FEM reinforcement
> Export Project from Allplan to SCIA Engineer
> BIM alignment
> Loads and Combination generation
> Reinforcement Design is SCIA
> Export FEM results to Allplan
> Manual Reinforcement in Allplan
> Automatic Reinforcement in Allplan
> Automatic bending schedule
QuickStart Engineering lesson 12 - wall reinforcement
> PythonParts Wall Corner
> PythonParts Edge Reinforcement
> Mesh Reinforcement
> Reinforcement Detailing
> DWG Export

QuickStart Engineering lesson 13 - complexe concrete shape reinforcement
> Sweep Bars Along Path
> PythonParts Edge Reinforcement
> Mesh Reinforcement with Openings
> Rearrange Marks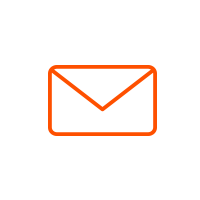 Your opinion is important to us!
Please send suggestions or feedback about
Allplan QuickStart to: quickstart@allplan.com

(Note: if you cannot install the Allplan QuickStart project data on your computer due to applicable safety regulations in your office, you can request this at the e-mail address quickstart@allplan.com as a simple Allplan project backup )