Allplan QuickStart
Your introduction to Allplan
Allplan QuickStart allows you a quick entry into Allplan's operating philosophy. Install the QuickStart project data and let us show you the first steps on the way to your 3D building model. Create a compact overview of the creation and various benefits of the model-based planning method.
The QuickStart lessons Architecture
QuickStart Welcome
> Overview
> Contents of Allplan QuickStart
What you need to watch the Allplan QuickStart films on your computer:
1. BIM software: To execute, you need Allplan 2019, e.g. as a 30 DAY TEST VERSION
(system requirements)
2. Adobe Reader: to display PDF files you need the free Adobe Acrobat Reader DC
3. Project data: the project data is available as Allplan project backup. Included is a little instruction on how you can easily and quickly import these into Allplan along with the wizard file. Allplan QuickStart Project Data 2019
QuickStart lesson 1 - Interface
> Welcome dialog
> Action bar
> Palettes
QuickStart lesson 2 - Building structure
> Create new project
> Build your own building structure
> What are drawing files?
QuickStart lesson 3 - Importing a site plan
> Open a QuickStart project
> Import site plan
> Zoom and move in drawing files
> Element information
> Drawing file status

 
QuickStart lesson 4 - Basement part 1
> Copy drawing file
> Changing the scale of the imported site plan
> Changing the size of the text
> Moving elements
> Construction lines
> Direct object modifcation
> and more...
QuickStart lesson 4 - Basement part 2
> Walls
> Viewports
> Viewports are interactiv
> Move around in the Animation
> Bottom slab
> Double-click right
> Slab above basement
> Drawing file favorites
> and more...



QuickStart lesson 5 - Ground floor
> Exterior walls
> Interior walls
> Interior doors
> Windows
> Rooms
> Dimensioning
> Slab above ground floor
> Allplan Floor Manager and Planes
> Allplan story
> The representation of the walls
> and more...
QuickStart lesson 6 - Roof
> The attic walls
> The attic cover plate
> Create your own wizzard


QuickStart lesson 7 - Terrace
> The terrace boundary walls
> The terrace covering
> Viewport management
> The concret stairs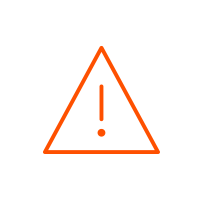 Allplan QuickStart - We build for you
We are working at full speed on the Allplan QuickStart for you. So that you do not have to wait too long, we have decided to publish the first lessons already. Use the QuickStart welcome film to get an overview of the planned new Allplan QuickStart get an introduction to the Allplan interface in the first published films here so you can learn what a drawing file is, how you can easily build a building structure yourself and how to import a site plan into Allplan that exists as a PDF file. We will gradually release the other lessons here on this page as they are finished. So come on by!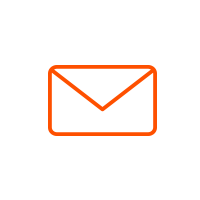 Your opinion is important to us!
Please send suggestions or feedback about
Allplan QuickStart to: quickstart@allplan.com

(Note: if you cannot install the Allplan QuickStart project data on your computer due to applicable safety regulations in your office, you can request this at the e-mail address quickstart@allplan.com as a simple Allplan project backup )