BIM for architects
Learn more about how Allplan Architecture helps you and your team in your daily work. Allplan convinces architects by precision, speed and project assurance. The BIM software is embedded in an open system of solutions for cost management, facility management and the collaboration platform Allplan Bimplus.
Customers about BIM with ALLPLAN

"How do you see the future of BIM?"
CORE architecture
Dipl.-Arch. ETH | SIA | Architect BDA Daniel Mondino, Owner
"Within the scope of a design project, BIM makes it possible to communicate in a completely different and more effective way with all the project members involved. Thereby, you can for example get a quick overview of the costs, even for different versions of the building. And the good thing about this efficient tool is, that it enables producing better decisions for better solutions in an even shorter span of time, while still maintaining the architect's creativity."
How does BIM work as digital working method for the AEC industry?
BIM is the digital working method for the AEC industry. BIM creates additional value by bringing people, processes and tools purposefully together over the entire life cycle of a building. BIM enables in this way an interdisciplinary planning construction and running of buildings via the BIM coordination model.
The basics of this integrated project management are based on profound knowledge of BIM and its defined processes. With BIM software every piece of information is created and reliably recorded. The result: transparency, quality, cost and schedule security.
Whitepaper: 10 reasons for BIM
Whitepaper: Collaboration as recipe for success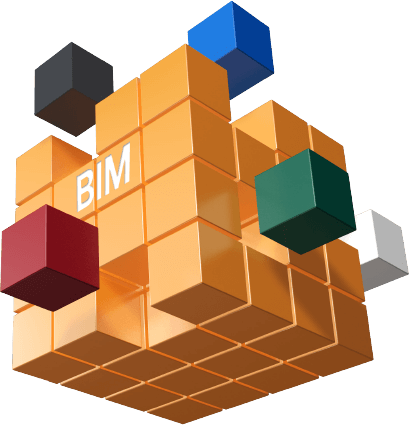 With the help of BIM ...
With the help of BIM every person involved accesses the same, up-to-date information and the time of comparing the planning status is saved.
With the help of BIM the entire building process and the life cycle of a building is displayed digitally at an early stage and decisions can be made precociously.
With the help of BIM the building presents itself in its entirety. Thereby, the level of prefabrication can be increased and consequently, the execution time can be shortened.
Register now & get your BIM advantages free of charge
You want to know more about BIM?
The BIM Compendium Theory and Practice
The BIM Compendium is intended for architects, engineers and other specialist planners who want to keep up with the BIM work method. It explains how people, processes and tools collaborate in project processing in theory and practice.