Now available: Allplan 2021-1
Allplan Engineering Civil 2021
Unlock the Power of Performance
BIM and digital twins, as well as the trends towards larger projects, more sophisticated geometric shapes, greater detail development and more and more dependencies, are substantially increasing the amount of computing power required. For this reason, Allplan Engineering Civil 2021 was developed with a focus on optimum performance.
Features Allplan Engineering Civil 2021
Allplan for Civil Engineers
Reinforcement
Automated reinforcement in the shortest possible time
Thanks to new parametric reinforcement objects and the combination of many individual work steps, Allplan 2021-1 considerably speeds up the reinforcement design of walls, beams and columns. Users can specify reinforcement rules with regards to minimum and maximum spacing, minimum diameter or permissible reinforcement ratio, and define offsets, connection reinforcement and different bracing areas. Finally, views and sections can be conveniently generated and placed. In addition, the planning of punching shear reinforcement is facilitated. Working with these parametric reinforcement objects is particularly timesaving when many similar components have to be planned. The automatic comparison of the design with the stored reinforcement rules also helps to detect errors at an early stage.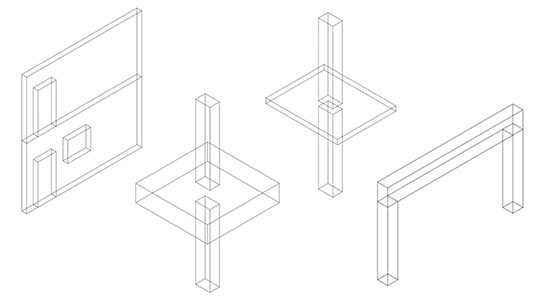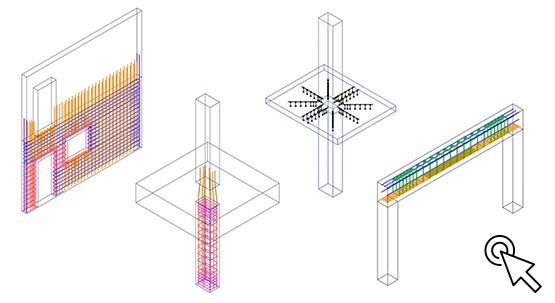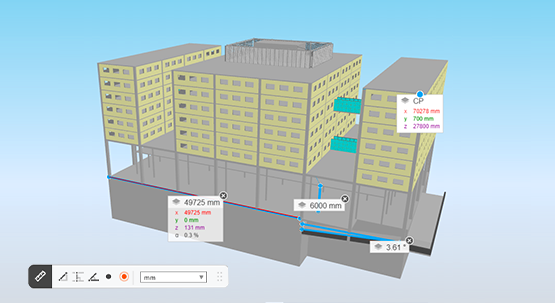 Allplan Bimplus
Wide range of improvements for handling the BIM model
Allplan Bimplus offers a wide range of new and improved functions, especially for working with the BIM model. Using the BIM Explorer, you can now upload your 3D models even faster and display them more realistically. With the new measuring toolkit, you can increase the control and design quality of your building model. For a clearer overview, the Document Management in Allplan Bimplus has been optimized with the help of group filters and the option of multiple selection. And finally, you can now invite additional members with view-only rights, via the guest viewer, to facilitate your coordination processes and make important decisions earlier.
Performance
Significant time savings in many areas
Through a variety of adjustments, a fundamental acceleration of various work processes was achieved, which significantly improves the handling of large, complex and detailed projects with many associations:
opening a project and editing drawing files
modeling of free-form geometry
the processing speed of complex components
reinforcement objects
views and sections
update legends
reports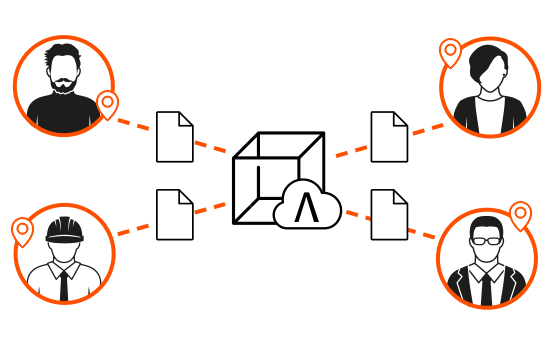 Allplan Share
Improved teamwork with Allplan Share
With demanding projects, waiting times could already occur with only one user. In combination with teamwork, the requirements are again significantly increased since the changes of many users have to be processed almost simultaneously.
In order to reduce communication via the Internet to an absolute minimum when using Allplan Share, up- and downloads and queries that are not absolutely necessary have now been consistently avoided through change tracking and intelligent caching of files and information. Further acceleration could be achieved by using multi-threading and switching to mass operations. All in all, working with Allplan Share has once again been significantly accelerated, enabling you to work productively even with less than optimal Internet connections.
Reinforcement
Various innovations in the field of reinforcement
Allplan Engineering 2021 provides functions for subsequent splitting and reconnecting of rebars, for example, for inserting or moving openings or for considering concrete pours. In addition, the functionality for placing reinforcement along one and more paths has been optimized: Negative concrete covers, negative projections, and offsetting to edges with several path elements are now also possible.
As a result, the arrangement of reinforcement in challenging situations can be controlled even more precisely. For area reinforcement and polygonal layouts, you can add additional fold lines at a later date and efficiently reuse complete reinforcement layouts via the clipboard or via the library. And when rearranging reinforcement mark numbers, you can now work with tolerances. This combines similar bending shapes and improves the clarity of steel lists and construction site logistics.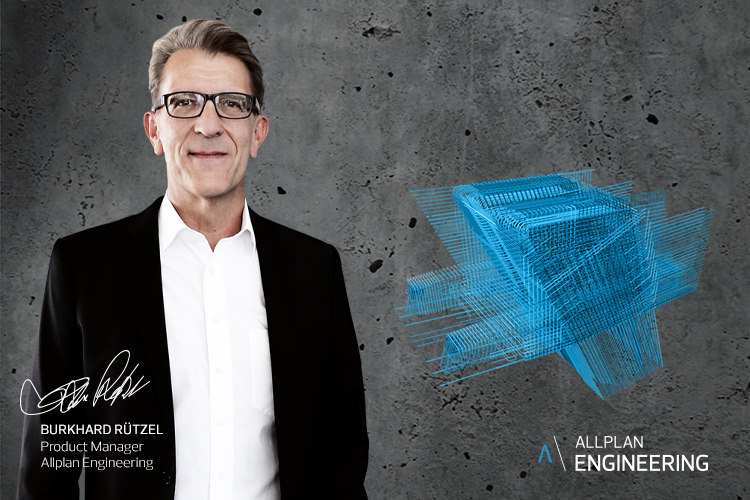 ALLPLAN
"The 3D reinforcement in Allplan Engineering is the very best for all types of structures."

Free trial
Visual Scripting
Optimizations for the nodes
In Allplan Engineering 2021, existing nodes for Visual Scripting were optimized and new nodes were added. Allplan objects can be selected interactively for editing. The filter functions have been extended and there are new options for assigning, modifying and removing attributes. Instead of using the library, nodes can now be inserted directly by double-clicking on the canvas. This speeds up the creation of scripts considerably. The shape, dimensions, position and material of structural objects can now be controlled using Visual Scripting.
Attributes
Attribute improvements
Attributes can now have the status "undefined". This enables you to see immediately which attributes are already assigned and reduces the risk of incorrect information. Allplan attributes now also support formulas so that values from other attributes can be combined or calculated. This reduces the input effort and inconsistent information is avoided.
Content
Office standard for BIM-compliant operation
Allplan Engineering 2021 offers the new BIM EASY office standard, which supports BIM-compliant operation. It contains ready-to-use wizards for architects, engineers, planners and detailers with predefined format properties, attributes and building structures that can also be customized.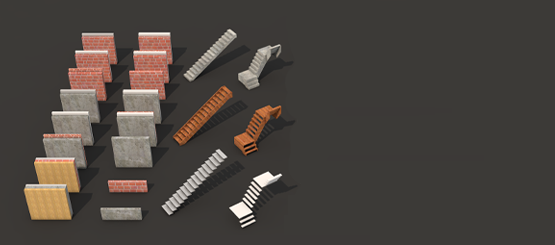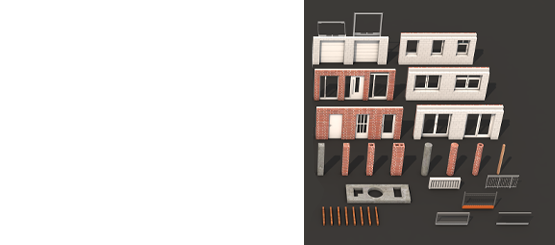 Interfaces
Optimizations in IFC exchange
Allplan Engineering 2021 extends the analysis of BRep geometries and openings during IFC import. As a result, more native Allplan building components such as walls, ceilings, columns, and, if necessary, with the corresponding openings can be created. This significantly improves the quality of the imported IFC models. When exporting IFC, you can also choose whether objects are exported as before as – optionally with support for free geometry (NURBS) – or as BRep geometry.
Interfaces
Transformation of structural models into analytical models
In conjunction with Allplan Bimplus, a new model converter, SCIA AutoConverter Light, is available (Serviceplus or subscription contract of Allplan 2021 or Allplan Engineering Building 2021 required) that can intelligently convert building models into analytical models. Using the new Structural Analysis Format (SAF), the analytical model can be transferred to various structural analysis systems. This enables openBIM and a much better collaboration between architects, structural engineers and designers.
Interfaces
Technical Preview:
Direct import of Revit files
For the first time, the direct import of Revit files is possible within the scope of a Technical Preview. This means that Revit models can be imported into Allplan and used without first converting them to IFC format. During import, native Allplan objects such as walls, columns, ceilings, beams, windows, doors and roofs are created.
When importing DWG/DXF files, UTM coordinate transformation is now possible in expert mode, including direct selection of NTv2 files.
Allplan Bimplus
Interaction of Allplan and Allplan Bimplus
To optimize the interaction between Allplan and Allplan Bimplus, you can now start the BIM Explorer directly from Allplan without any intermediate steps. This makes it possible, for example, to view your own model together with models from other disciplines (e.g. MEP) and place them in the overall context. In addition, downloading reinforcement from Allplan Bimplus for further detailing in Allplan is now supported.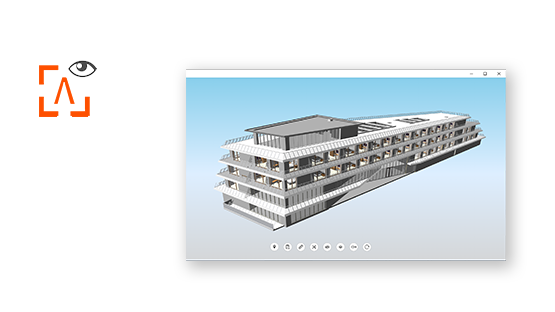 Try Allplan 2021 for free
Allplan 2021 - The most powerful BIM solution for your success
Maximum performance for large and complex projects
Powerful cloud technology for interdisciplinary collaboration
Integrated openBIM workflows for structural engineers
Test the full version of Allplan 2021 for 30 days free of charge and with no obligation. Simply download the software and experience all the advantages for yourself.