Allplan Engineering Building
With Allplan Engineering 2020, we offer you a future-oriented BIM solution for engineers. The software is characterized by high performance, especially in the area of cross-team collaboration, and thus contributes to greater efficiency and productivity in day-to-day work. The openBIM approach supports smooth, interdisciplinary cooperation with project partners. There are various improvements for engineers, including views and sections, reinforcement and country-specific adaptations. There are also new features in the area of steel construction and structural analysis for bridge construction.
Benefits of Allplan Engineering Building at a glance
BIM-aided design
Allplan enables you to build virtually first then in reality, indicating any errors and conflicts early even during the design phase, avoiding delays in construction.
Seamless design process
Allplan supports the entire design process in a single system – from the initial draft right through to the final general arrangement and reinforcement drawings.
CAD and structural analysis
Structural/structural-analysis models and surveying results can be exchanged with FRILO Statik, SCIA Engineer, and other systems.
Diverse areas of use
Allplan Engineering is suitable for all types of construction projects - from small to highly complex, and for both buildings and civil engineering constructions.
Modeling without limits
The powerful Parasolid modeling kernel from Siemens gives you greater freedom when creating 3D models while also increasing precision and performance.
Reinforcement at the highest level
An integrated 3D model, complete with reinforcement, fixtures, and if necessary tendons, provides the highest possible design reliability and clarity.
Associative views and sections
All changes are carried out once and then automatically transferred to all the drawings. This reduces errors and saves you time.
Impressive design documents
The powerful layout and design tools enable you to create high-quality design documents that make the value of your work clearly visible.
Smooth data exchange
To ensure smooth reliable data exchange with planning partners, the software includes high-quality interfaces with all conventional exchange formats, including DWG, DXF, DGN, IFC4, and PDF.
Optimized teamwork
With Allplan, you can collaborate on a project within an office and also across multiple locations. Together with the cloud-based platform Bimplus and Allplan Share, the multidisciplinary coordination of BIM models becomes reality.
Rapid productivity
A modern and intuitive user interface facilitates role and task based working enabling you to rapidly learn and become more productive.
4K/UHD
Allplan is also ideal for use on particularly powerful, high-resolution monitors (4K/UHD monitors with 3840 x 2160 pixels and more).
---
View all new features from the last 5 years
Allplan 2016-2020 – all the new features of Allplan Engineering at a glance.
Options for Allplan Engineering Building
ALLPLAN Services
Allplan Support: As a member of our Allplan Serviceplus network, you always work with the latest version and also efficiently exploit all the options of your software. Wether you are an administrator, architect, office manager or managing director, our support teams respond to your questions efficiently, comprehensively and professionally.
References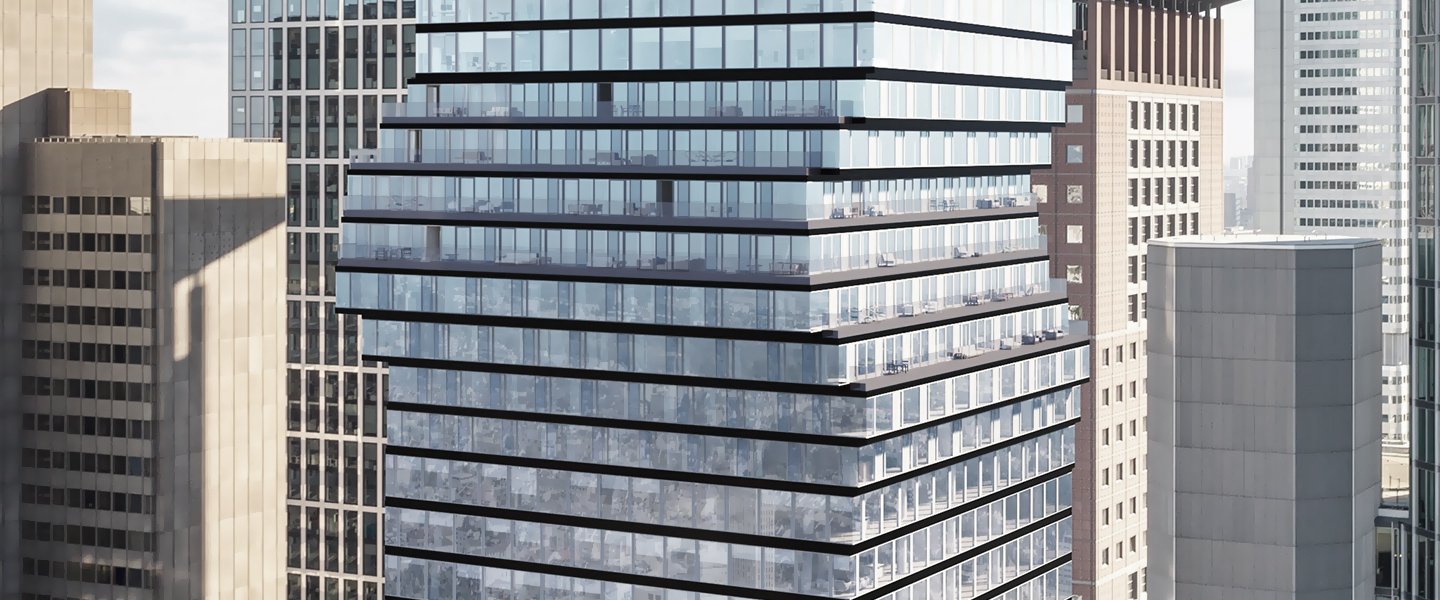 Omniturm, Frankfurt
The skyline of Frankfurt am Main is distinctive in Europe. Nine of the approximately 30 buildings—each over 100 meters in height—are among the ten tallest buildings in Germany. By 2019, this collection is to be enhanced with another skyscraper. At that point, the OMNITURM will be the fifth-tallest building in Frankfurt at about 190 meters, and at the same time, the first truly mixed-use high-rise in Germany, which will offer public spaces in addition to office and living space.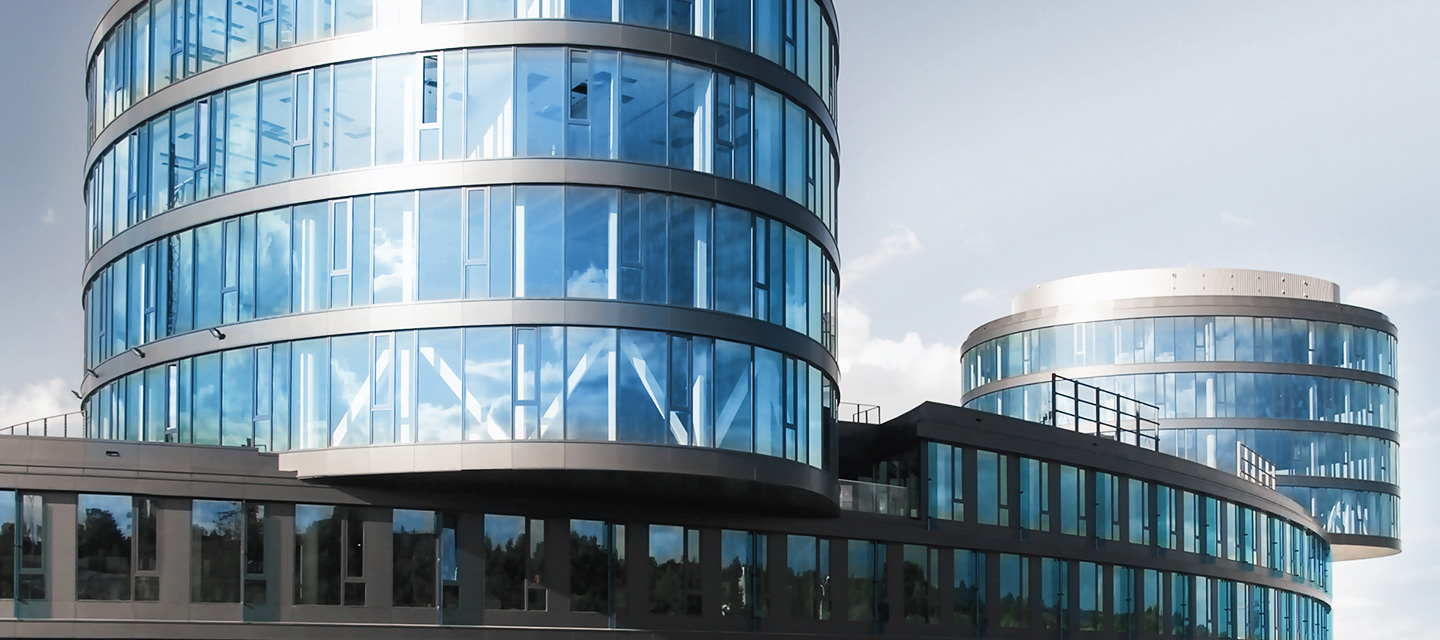 Office buillding Aviatica Prag, Czech Republic
The former factory premises of aircraft engine manufacturer Waltrovka / Walter Engines is located in the district of Jinonice, in the fifth administrative department of Prague. Investment management group Penta Investments is planning to build a new city quarter with three office complexes (Aviatica, Dynamica and Mechanica) and various residential complexes on this 169,000 m² site in the coming years
Read the full story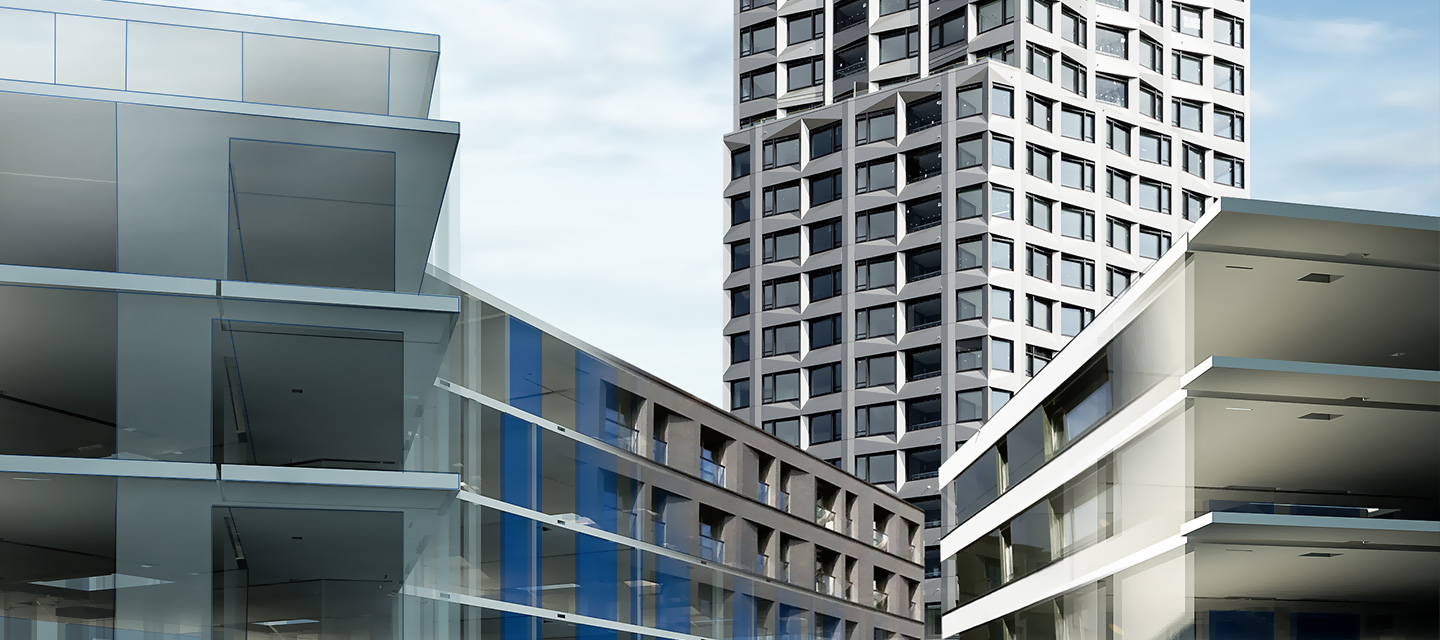 Limmat Tower Dietikon, Switzerland
With the 80 meter high Limmat Tower, the Limmat Valley in Switzerland has its first skyscraper, which could become the landmark of the town of Dietikon, or the whole region. "The Limmat Tower stands for innovation, uniqueness and prospect," said Maik Neuhaus, head of development at Halter AG, at the turf-cutting ceremony in June 2013.
Read the full story
Renowned companies put their trust in ALLPLAN

Satisfied customers are the best proof of the reliability and quality of a company and its products. Our reference reports are a testament to our software's capabilities.
Try it for free
Allplan Engineering Building is the ultimate BIM solution for structural engineers designing buildings from concept to final design. Engineers can create models quickly, detail concrete reinforcement efficiently and generate quality-working drawings in one solution. Increase productivity:
Efficiently and accurately model and reinforce building structures
Up-to-date documents and professional visualizations
Precise materials take off for accurate costing
Test the full version of Allplan Engineering for 30 days free of charge and with no obligation. Simply download the software and experience all the advantages for yourself.


*In a survey to 1,006 Allplan customers and prospects, we asked "Would you recommend Allplan to others?" and 96% answered "Yes". Survey carried out in October and November 2016.
Downloads
Allplan License Server
Allplan Exchange
Allplan Environment
Allplan Workgroup Manager
Allplan Share