Now available: Allplan 2021-1
Allplan 2021
The most powerful BIM solution for your success
Allplan is the interdisciplinary platform for architects, engineers and contractors that accompanies and integrates the design and construction process throughout all project phases.
> Smooth interdisciplinary data exchange
> Freely switch between 2D and 3D working methods
> Unsurpassed information quality and precision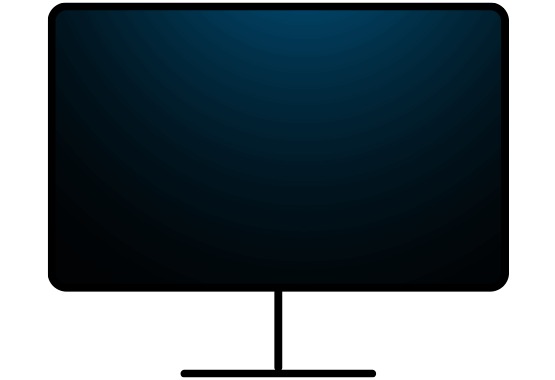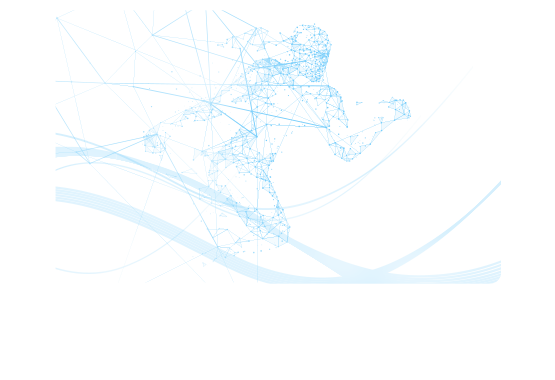 Allplan 2021
Unlock the Power of Performance
Allplan 2021 is the ultimate BIM solution to meet the challenges of the construction industry and benefit from the digital transformation. BIM software and ALLPLAN's industry-leading collaboration and integration tools form the ideal combination. Allplan 2021 offers groundbreaking technology for optimum performance: You can work on larger and more complex projects easier, faster and with more fun than ever before, even with challenging geometry, high levels of detail and numerous associations. ALLPLAN's cloud technology enables you to connect with the entire construction industry, use efficient workflows and take full advantage of BIM.
Benefits of Allplan at a glance
BIM-aided design
Allplan enables you to build virtually first then in reality, indicating any errors and conflicts early even during the design phase, avoiding delays in construction.
Smooth data exchange
To ensure smooth reliable data exchange with planning partners, the software includes high-quality interfaces with all conventional exchange formats, including DWG, DXF, DGN, IFC4, and PDF.
Optimized teamwork
With Allplan, you can collaborate on a project within an office and also across multiple locations. Together with the cloud-based platform Bimplus and Allplan Share, the multidisciplinary coordination of BIM models becomes reality.
Rapid productivity
A modern and intuitive user interface facilitates role and task based working enabling you to rapidly learn and become more productive.
Flexibility of application
Allplan is flexible in your individual design processes, from purely two-dimensional working drawings through to the object-oriented BIM working approach.
Visualization at the highest level
The integrated CineRender from Maxon enables you to create high-quality visualizations intuitively and efficiently directly from Allplan.
Design freedom
The powerful Parasolid modeling kernel from Siemens, which is integrated in Allplan, offers greater freedom when creating 3D models.
Reliable quantity takeoff
Benefit from maximum reliability in quantity takeoff; room schedules, floor space calculations and door lists which are generated from the 3D model.

Seamless design process
Allplan supports the entire design process in a single system – from the initial draft right through to the final general arrangement and reinforcement drawings.
Diverse areas of use
Allplan is suitable for all types of construction projects - from small to highly complex, and for both buildings and civil engineering constructions.
CAD and structural analysis
Structural/structural-analysis models and surveying results can be exchanged with FRILO Statik, SCIA Engineer, and other systems.
Reinforcement at the highest level
An integrated 3D model, complete with reinforcement, fixtures, and if necessary tendons, provides the highest possible design reliability and clarity.
---
Additional products and add-ons for Allplan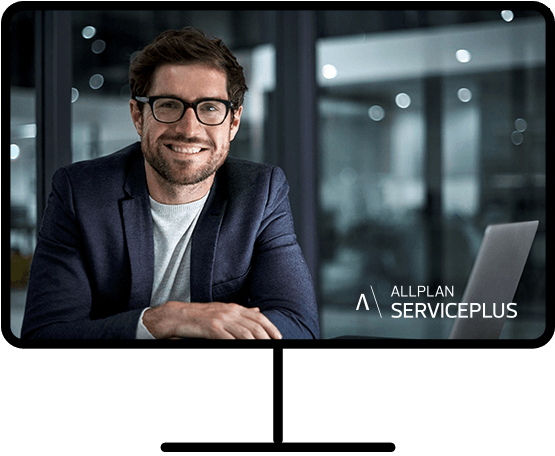 Allplan Support
Allplan Serviceplus
As a member of our Allplan Serviceplus network, you always work with the latest version and also efficiently exploit all the options of your software. Wether you are an administrator, architect, office manager or managing director, our support teams respond to your questions efficiently, comprehensively and professionally.
Allplan Forum
Allplan Connect
With our international service portal - Allplan Connect, you can take advantage of a global Allplan community. Join the experts today!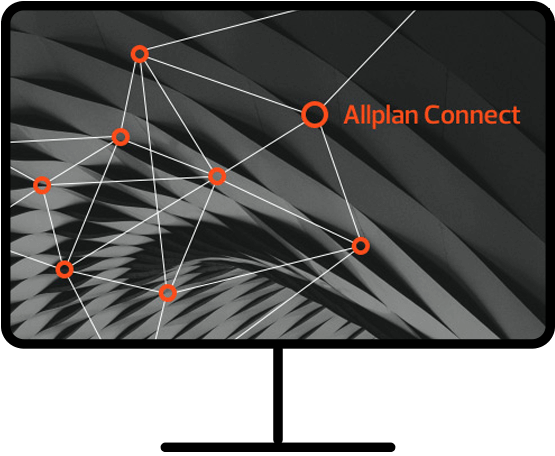 Renowned companies put their trust in ALLPLAN

Satisfied customers are the best proof of the reliability and quality of a company and its products. Our reference reports are a testament to our software's capabilities.
Try Allplan 2021 for free
Allplan 2021 - The most powerful BIM solution for your success
Maximum performance for large and complex projects
Powerful cloud technology for interdisciplinary collaboration
Integrated openBIM workflows for structural engineers
Test the full version of Allplan 2021 for 30 days free of charge and with no obligation. Simply download the software and experience all the advantages for yourself.

*In a survey to 1,006 Allplan customers and prospects, we asked "Would you recommend Allplan to others?" and 96% answered "Yes". Survey carried out in October and November 2016.
Downloads
Allplan License Server
Allplan Exchange
Allplan Workgroup Manager
Allplan Share