Allplan Engineering
Raise your level
Allplan Engineering Building
Allplan Engineering is the ultimate BIM solution for structural engineers where no compromises are necessary. The high performance software enables engineers to create models, detail concrete reinforcement and generate working drawings without switching tools.
New Features Allplan Engineering 2018
Always having the right tools at hand
With the new actionbar in Allplan Engineering 2018, you will find the tools you need for your particular tasks. The actionbar is structured according to different tasks so that function groups, such as for modeling, reinforcement or plan creation, are available to you in your engineering role. As in a clearly arranged toolbox, you will find all of the appropriate Allplan functions in the respective group and can get to the task at hand straight away.

The right representation for every screen
No matter what the end device or monitor format you are working with, Allplan Engineering 2018 automatically adapts its user interface to the screen size and resolution. The automatic scalability gives you more flexibility when choosing your work device and provides a consistent and convenient user experience.
Advanced data export of BIM data with IFC4
With Allplan Engineering 2018, you can share all kinds of BIM model data, including freeform geometry, to your design partner without any losses. This improves the quality and precision of your BIM model data significantly. Furthermore, IFC enables better control across the BIM project and makes the decision making processes easier with all of the key stakeholders involved in the construction project.
Data exchange with SCIA Engineer at the push of a button
Allplan Engineering 2018 benefits from seamless transfer of data with the structural analysis software SCIA Engineer. The direct connection to SCIA Engineer simplifies the interaction between the modeler and engineer considerably.
Efficient Information Management
With the combination of Allplan Engineering 2018 and the BIM platform Allplan Bimplus, you can easily handle the exchange of thousands of pieces of information in BIM projects. You can use Allplan Bimplus to centrally define information and then use it in different systems and disciplines throughout the entire life cycle of a structure. This makes you more flexible in dealing with information and improves the data exchange via IFC and Allplan Bimplus.
Intuitive workflow for General Arrangement Drawings
The associative views in Allplan Engineering 2018 allow you to make changes to the general arrangement drawings at any appropriate position – whether in the model, a certain section or a view. All associated plans and models are updated immediately. This increases the productivity in creating the general arrangement drawings through simplified working and consistent documentation.
3D Modeling without Compromise
Enhanced development in the area of 3D modeling in Allplan Engineering 2018 allows you to implement your visions without compromise and with the highest level of precision. The new features allows for intelligent and enhanced creation and manipulation of freeform 3D objects thus enabling more flexibilty for modeling of complex curved shapes. 
3D Reinforcement of Complex Structures
With Allplan Engineering 2018, you can now easily generate a 3D model of the reinforcement of double-curved supporting structures with varying cross-sections, such as complex folded concrete plates. The reinforcement is defined in different cross sections and the transitions between the cross sections are described with different paths. In addition, various rules can be stored, such as how the reinforcement to be aligned. Using this information, the software generates the reinforcement model automatically.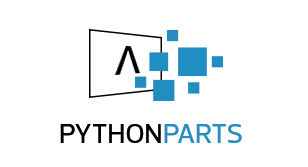 Recurring tasks are completed in less time
Create your own parametric objects using PythonParts in Allplan Engineering 2018. Combine basic elements from the predefined building objects including columns, beams, foundations and stairs amongst others to create individual assemblies.
New option: Simplified collaboration via Allplan Share
With the option of Allplan Share and Allplan Engineering 2018, you benefit from a direct collaboration with design partners around the world with the same Allplan data. Allplan Share is based on the BIM platform Allplan Bimplus and offers you additional functions, such as the Model Viewer, Task Board and Revision control. With Allplan Share, you reduce your administrative effort and save additional costs with a local server. Allplan Share
Try it for free
Allplan Engineering Building is the ultimate BIM solution for structural engineers designing buildings from concept to final design. Engineers can create models quickly, detail concrete reinforcement efficiently and generate quality-working drawings in one solution. Increase productivity:
Efficiently and accurately model and reinforce building structures
Up-to-date documents and professional visualizations
Precise materials take off for accurate costing
Test the full version of Allplan Engineering for 30 days free of charge and with no obligation. Simply download the software and experience all the advantages for yourself.