SABLONO
The platform for construction progress control and tracking of prefabricated parts
It's never been so easy to monitor progress on the construction site! With the Sablono project management platform, you can now document and monitor the execution of complex construction projects completely digitally. Connecting Sablono with tools such as Allplan Bimplus, MS Project, Asta Powerproject, Oracle Primavera and MS Excel allows you to digitally and centrally combine deadline controlling, activity entry and project documentation.
Your benefits at a glance
Manage projects more reliably and more successfully with real time information from the construction site.
Get an online overview of current activity status and assess progress at any time.
Plan and monitor construction processes is as much detail as if you were actually on the construction site.
Reduce waste and prevent double workload with continuous digital documentation of construction progress.
Start Sablono in no time at all by seamlessly importing existing schedules, component lists and 3D models
Sablono in action
With Sablono, you can finally take planning data to the construction site on your smartphone or tablet. To do this, import your 3D model from Allplan to the Bimplus platform and then connect it with Sablono. You can now add the components of your model to Sabbono's highly detailed execution process chains and start directly with mobile documentation and web-based, real-time control of cour construction.
Features
Start your project in no time at all:
Import existing schedules, component lists or room lists
Connect Sablono and your Allplan model extremely easily via the Bimplus platform
Use Sablono to plan the actual execution processes 
Mobile documentation directly at the construction site
Document your project's progress using planning data
Use intuitive checklists for on-site input, take photos and record defects and obstructions with your smartphone or tablet
Use Sablono's QR codes to locate and identify components
Evaluate and control in real time
 Remain constantly up-to-date on current construction progress
Identify critical processes and overall project status at a glance
Benefit from reliable real-time data and detailed gap analyses
Reporting and documentation at your fingertips
Create detailed PDF reports, including photos, notes and defects
Export documented progress information on various tools
Customer reference
"Sablono is a platform that can run all data on the progress of work at our construction sites." "As well as enabling us to collect information quickly and easy, the system also allows us to perform evaluations at any time and to visualize them for all stakeholders".
Martin Scheibner, Branch Manager, Dreßler Bau GmbH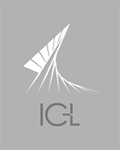 Switch to sablono.com now