Allplan QuickStart
Your introduction to Allplan
Allplan QuickStart allows you a quick entry into Allplan's operating philosophy. Install the QuickStart project data and let us show you the first steps on the way to your 3D building model. Create a compact overview of the creation and various benefits of the model-based planning method.
The QuickStart lessons part 1
QuickStart Welcome
> Overview
> Contents of Allplan QuickStart
What you need to watch the Allplan QuickStart films on your computer:
1. BIM software: To execute, you need Allplan 2019, e.g. as a 30 DAY TEST VERSION
(system requirements)
2. Adobe Reader: to display PDF files you need the free Adobe Acrobat Reader DC
3. Project data: the project data is available as Allplan project backup. Included is a little instruction on how you can easily and quickly import these into Allplan along with the wizard file. Allplan QuickStart Project Data 2019
QuickStart lesson 1 - Interface
> Welcome dialog
> Action bar
> Palettes
QuickStart lesson 2 - Building structure
> Create new project
> Build your own building structure
> What are drawing files?
QuickStart lesson 3 - Importing a site plan
> Open a QuickStart project
> Import site plan
> Zoom and move in drawing files
> Element information
> Drawing file status

 
QuickStart lesson 4 - Basement part 1
> Copy drawing file
> Changing the scale of the imported site plan
> Changing the size of the text
> Moving elements
> Construction lines
> Direct object modifcation
> and more...
QuickStart lesson 4 - Basement part 2
> Walls
> Viewports
> Viewports are interactiv
> Move around in the Animation
> Bottom slab
> Double-click right
> Slab above basement
> Drawing file favorites
> and more...



QuickStart lesson 5 - Ground floor
> Exterior walls
> Interior walls
> Interior doors
> Windows
> Rooms
> Dimensioning
> Slab above ground floor
> Allplan Floor Manager and Planes
> Allplan story
> The representation of the walls
> and more...
QuickStart lesson 6 - Roof
> The attic walls
> The attic cover plate
> Create your own wizzard


QuickStart lesson 7 - Terrace
> The terrace boundary walls
> The terrace covering
> Viewport management
> The concret stairs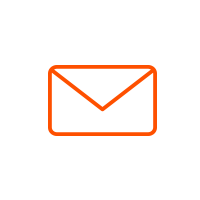 Your opinion is important to us!
Please send suggestions or feedback about
Allplan QuickStart to: quickstart@allplan.com

(Note: if you cannot install the Allplan QuickStart project data on your computer due to applicable safety regulations in your office, you can request this at the e-mail address quickstart@allplan.com as a simple Allplan project backup )