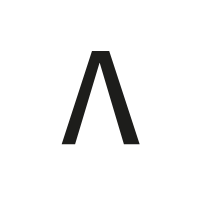 Introducing the A-Team
At Allplan, Inc., we believe that our software isn't the only thing that sets us apart from our competition. We wouldn't be able to introduce the US market to the best global BIM solution if it wasn't for our top-notch team of professionals. With a wealth of industry knowledge and skills, this team is ready to take BIM software to the next level.
Daniel Istvan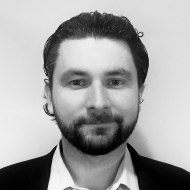 Current Role: Senior Vice President Technical & Business Operations
My career has spanned various roles within the construction industry (EPC & AEC) both in practice and as a software consultant. Working on both sides has afforded me first hand insights and experience in the ever-changing world of BIM, and the struggles adopting and improving workflows to stay ahead of the curve in a very competitive market. These insights have allowed me to advise customers on proven and best in class workflows with the aim at improving and modernizing their operations by solving known, and more importantly, discovering unknown problems that they deal with day in and out.
Why I joined Allplan:
I joined for the amazing opportunity to bring the leading, global BIM design tool into the US Market, and for the unique challenge of building a business operation from the ground up (with a top-notch team, of course) that will provide the construction industry with a better choice when looking to improve current workflows with the ultimate BIM solution.
Outside of Work:
I am a husband and father of two amazing kids, Scarlet and Dylan, and try to enjoy every free minute I have with them and my wife. I love to cook and experiment with a variety of cooking methods and equipment. I'm an avid outdoor runner and enjoy the great outdoors and fishing a few times a year for Striper Bass. I am also a passionate sports fan and root for the Philadelphia Eagles, Phillies, 76ers, Flyers, Villanova Wildcats and Arsenal Gunners. 
Simon Slater
Current Role: Senior Vice President of Sales & Marketing
I'm a hardworking and driven development professional with thirteen years of experience in the construction industry. My passion has led me to focus on new business and partner development, as well as strategic planning for leading BIM, engineering, and manufacturing information software solutions. I am eager to discover and present new ways to bring digitalization as a solution to ineffective workflows and ease the transition as we bring the construction industry standard into the 21st century, as well as into the future.
Why I joined Allplan:
I couldn't resist the chance to stand at this intersection of the right software at the right time; it's an incredibly exciting opportunity for the industry.
Outside of Work:
I like to run, mostly so that I can burn the calories that I eat and drink throughout the week. I am and always will be a huge fan of UK sports, especially rugby. I love skiing, gardening, and traveling with my wife and son.
Mia Keay
Current Role: Regional Marketing Manager (Americas)
I love technology and software, especially software that takes an organization to the next level by increasing their competitive advantage. I am passionate about Digital Marketing—it is the way our audience interacts with our brand, and it gives me the opportunity to express myself creatively.
Why I joined Allplan:
I need to be passionate about a product to market it, and our team truly believes that Allplan software is the best of breed. Allplan appeals to my entrepreneurial spirit—this is an ideal opportunity to build a business and market from the ground up, with the backing of a great company in Nemetschek. Finally, I love having the opportunity to "do marketing" the right way; taking the knowledge from past experiences and applying it here to build something amazing.
Outside of Work:
I like to find balance by decompressing in the great outdoors. Whether kayaking, skydiving, swimming in the ocean, hiking, or spending time in my garden, on weekends you will find me quietly content in the natural world.
Amy Patt
Current Role: Marketing Associate
I believe the most important professional skill you can have in any industry is the ability to adapt. The common denominator with my varied experience in healthcare, ecommerce, and digital marketing has been my propensity to learn and improve systems and workflows. I enjoy the complexity of the digital landscape and love any opportunity to be a critical thinker and approach a problem creatively. Highly driven with a thirst for new challenges and endeavors, I strive for personal and professional growth in everything that I do.
Why I joined Allplan:
I joined Allplan, Inc. because the opportunity to work with a small team and directly impact growth and success for the business was too good to pass up. Plus, the untapped US market provides an excellent backdrop to develop comprehensive marketing strategies and execute campaigns across multiple channels.
Outside of Work:
First and foremost, I am an avid reader. Some of my other hobbies include baking, cooking, Megaformer Pilates, and binge-watching TV crime dramas. A lifelong lover of canines and the outdoors, when I'm not at work I am often spending time in nature with my boyfriend and our dog, Layla.
Kurt Krasavage
Current Role: Regional Sales Manager (East Coast)
I come from a family of blue collar workers, and I've always had a passion for building things (credit LEGO® or maybe K'NEX®). My father owns a small contracting business, and I worked for him in the summers from the time I was 12 to 18. He wanted me to have an appreciation for the construction industry and encouraged me to work with my brain, not my back. Thanks to his influence and support, I became a graduate from Penn State's Architectural Engineering program (WE ARE!) and the first person in my family to ever attend college. I am a self-motivated business man at heart. I'm driven by opportunity and the unknown. I love helping businesses gain efficiency and competitive edges.
Why I joined Allplan:
I joined for the opportunity, challenge, learning, and to be part of a company that is spearheading the change in the industry. It's not every day that you get an opportunity to work for a start-up business that has the backing and brand association that Nemetschek does. I also joined because I know I will be working amongst the best in the industry and it will force me to stay on the top of my game. The inefficiencies and archaic design/build process in the construction industry needs to change. I want to be part of the team that has a serious impact on the industry globally.
Outside of Work:
I love the beach and visiting South Florida as much as possible. When the winter comes, I enjoy snowboarding in the Poconos. I love everything Penn State and haven't missed watching a game since I graduated. When I have free time, I try to attend as many charity & cause events as possible. I have a strong passion for real estate investing, and spending time with my family and friends.
Donnie Henry
Current Role: Business Development Manager
As someone who has spent over 10 years in B2B sales, I am motivated by making new connections and providing solutions that grant efficiency and scale. I thrive in environments where revenue generation occurs in tandem with positive customer experiences and challenge-driven sales solutions. I truly believe in the importance of consideration, humility, and a positive attitude; the human element of sales cannot be overlooked. 
Why I joined Allplan:
I feel Allplan prides itself on being a leader, and is willing to invest in developing unique products, services, and people. I joined this team for the opportunity for growth and new responsibilities, and to work with a close-knit group of people with the same passion and drive as me.
Outside of Work:
I'm a husband and father to two young boys—they keep me plenty busy when I'm not at the office. I'm also a long time skateboarding fanatic, and I never pass up the opportunity at a competitive game of basketball.
Kimberly Stephenson
Current Role: Operations Assistant
As a recent New York University (NYU) masters graduate in global economics with a concentration in the private sector, my work focuses on financial and operational projections, specifically refining corporate strategies and identifying opportunities. I am a detail-oriented problem solver, and I enjoy working in a corporate culture where all my skillset and values can come together a mission statement that aligns with my own.
Why I joined Allplan:
I joined Allplan, Inc. because I am passionate about growing with a company from the grassroots stages. I loved the corporate culture of inclusiveness as soon as I met Dan Istvan and the team. The opportunity to be an initial innovator on the forefronts of an exceptional product, all while transitioning into a new market, was the opportunity of a lifetime. Learning excites me, so an Operations Position aligned with my personal interests. I felt right at home knowing I could apply all my work experiences, whether legal or finance there is always something new to be learned.
Outside of Work:
I enjoy dance, running, and traveling to both Jamaica and China to visit family.
Frank Holz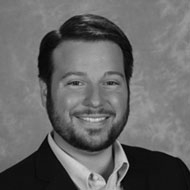 Current Role: Senior Technical Consultant
I love engineering and software makes it even better!
I am constantly seeking new challenges in the work I do and aim to further refine my skills and practices. Providing the most advanced solutions to the most technical people is something I enjoy. I believe software is an expression of that engineering expertise; it allows me to remove the mundane and focus on the bigger picture.
Why I joined Allplan:
I've found the best solution to the industry's biggest challenge and I want to contributes my technical support and key industry insights to a great team of people and a great company. 
Outside of Work:
Family, friends, traveling, learning, anything related to comedy, and video games—in that order!
Glen Hutchinson
Current Role: Business Development Manager Americas
I bring a diverse sales background to the table, with exposure to many different cultures and business ethics from my past experiences selling BIM solutions across the globe. I have worked in the Precast Industry since 2002 and have witnessed how adopting technology has changed and streamlined projects. I enjoy learning new technology and deeply appreciate the impact it has on a customer's workflow.
Why I joined Allplan:
I wanted to be part of a winning team that is driving technology into the Precast and Rebar Detailing Industry. The construction industry can be amongst the slowest to adopt new technology, and I want to be on the cutting edge to push the best digital solutions on the market. 
Outside of Work:
I enjoy spending time with my family and friends, fishing, Video Games, DJing, and LinkedIn.
Scott Silverman
Current Role: Regional Account Manager for Central Region
I'm a positive and hardworking individual, always striving to achieve the highest standard possible at any given task. I have sold software and services and consulted the past 6 years in the AEC industry. My previous experience provides me with a strong understanding of the versatility of the industry, including knowledge of the common processes utilized. 
I pride myself on my ability to relate to a wide range of people. I enjoy learning new things, and work very well under pressure. I find it very rewarding to build business relationships by delivering value to the customer's bottom line. I'm motivated by monetary and especially professional success, and I am proud to be considered an asset to the organizations I work with.
Why I joined Allplan:
I joined for the excitement of being part of positive change in the AEC industry; contributing to something exciting and impactful at the ground level. I have spent the last 6 years talking to numerous clients who expressed the need for other platforms in the North America market, outside of the Autodesk platform. The market is ripe and ready for Allplan, Inc. and I'm excited to be an instrumental part of it. 
I would be remiss if I didn't mention the other reason I joined; the people. The passion of the individuals already on the team creates an infectious atmosphere that promotes success. The team is focused on one common goal; growth and development within the AEC industry in a positive way. 
Outside of Work:
I love to stay active and living in Colorado makes that a little easier to accomplish. I grew up playing lots of different team and individual sports. Outside of work, I enjoy playing golf, baseball, and volleyball. I love also getting up to the mountains, skiing and snowboarding in the winters, camping, rafting and hiking in the summers.