PRECAST BUILDINGS
Precast Design & Reinforcement Detailing
Work in 2D or 3D to design & reinforce precast walls columns, beams, & slabs
Use the estimating tool for simple quantity take-offs & proposals for bids
Visualize rebar, tendon and concrete clashes at the click of a button
Manage the full BIM workflow for precast concrete
Precast concrete plays a crucial role in the building process, but miscalculations or errors in shop drawings can negatively impact deadlines and budgets. A 3D BIM model, used in the planning and design stages, can streamline everything from fabrication, to scheduling and shipping.
Software with integrated quality assurance and automatic functions, such as clash detection, enable optimal precast planning and simplifies change management.
Allplan helps to simplify the precast detailing process from sales estimation, design, and reinforcement, to scheduling and production. Automatically generate shop drawings from one model, reducing errors and rework, enabling you to spend more time bringing in new projects. 
Familiar 2D CAD environment
Incrementally, the AEC industry is shifting towards digitalization and software implementation to remove bottlenecks and streamline engineering work. While learning new software can be intimidating, Allplan offers software for precast concrete buildings that provides a familiar CAD interface. Drafters can draw their designs in 2D as they always have and produce a 3D model simultaneously, and the time saving is undeniable.
Here is what one of our customers has to say, "Allplan allows us to draw in 2D and get a 3D model. I knew a lot of my drafters would really appreciate that because they already understand CAD. Go ahead and get on board now, this truly is the next step."
Introducing PIM: Precast Information Modeling
When you hear BIM, certain words probably come to mind such as properties, design, and change management. But what about reinforcing, automation, or precast?
We need to shift our thinking of information modeling, broaden our scope, and understand how it pertains to precast. Learn how precasters can incorporate automation, leverage technology, and let the software do the tedious work for us.
Watch our informative webinar "Introducing PIM: Precast Information Modeling"
Recorded Webinars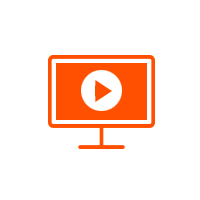 Check out our webinar, "A Smarter Way to Create a BIM Model for Structural Precast Elements," where we look at an advanced, digital approach to modeling, detailing and output for structural precast elements. We will demonstrate how to automate reinforcement of slabs and wall panels, generate shop drawings of formwork, and connect your 3D model to automation systems like laser placement systems, bar bending machines and more. REGISTER TO WATCH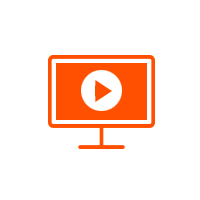 In our webinar, A smarter way to create a BIM model for concrete reinforcement, we describe the advantages of hybrid 2D/3D workflows, the benefits of associative views and sections, the detailing and documentation process within Allplan Engineering and how customers have successfully used Allplan for reinforcing simple and complex structures. REGISTER TO WATCH