Rebar Detailers
Allplan Engineering allows rebar detailers to quickly and accurately model, reinforce and detail concrete structures.
> Integrate 3D and BIM into existing 2D workflows
> Generate accurate cost appraisals
> Automatically detect clashes
Allplan Engineering for Rebar Detailers
Rebar is a vital element to the integrity of any concrete structure, but the current means to achieve an efficient workflow, for a rebar detailer, leaves much to be improved upon. Fractured communication between the structural engineer, general contractors, sub-contractors, and field personnel can lead to costly errors and clashes on the job site.
Coordination is critical to maintain a tight construction schedule, avoid site errors and eliminate costly extensions. A 3D BIM model can help to produce a clear RFI with visual elements. Modeling and detailing reinforcement within a 3D BIM software, allows for better understanding of what is really happening when that bar is created by the detailer.
References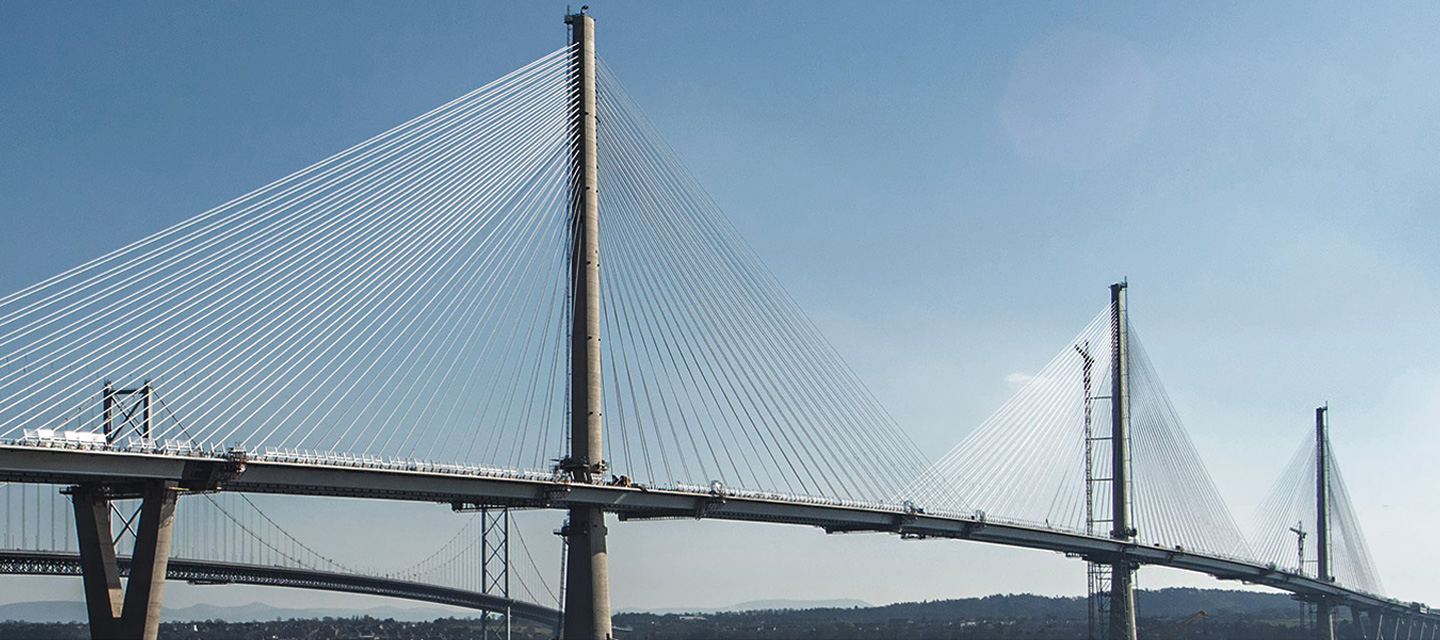 The Queensferry Crossing
The engineers from Leonhardt, Andrä und Partner (LAP) who designed and reinforced one of the largest infrastructure projects in Northern Europe, The Queensferry Crossing, were able to plan all of the reinforcement in 3D resulting in zero errors.
"With its 3D reinforcement module, Allplan provided us with excellent support in the construction design so that precise collision-free reinforcement detailing could be provided at the building site while meeting all delivery deadlines." - Andreas Hartung, head of the reinforcement team for the pylons as a subcontractor for LAP-Consult/Germany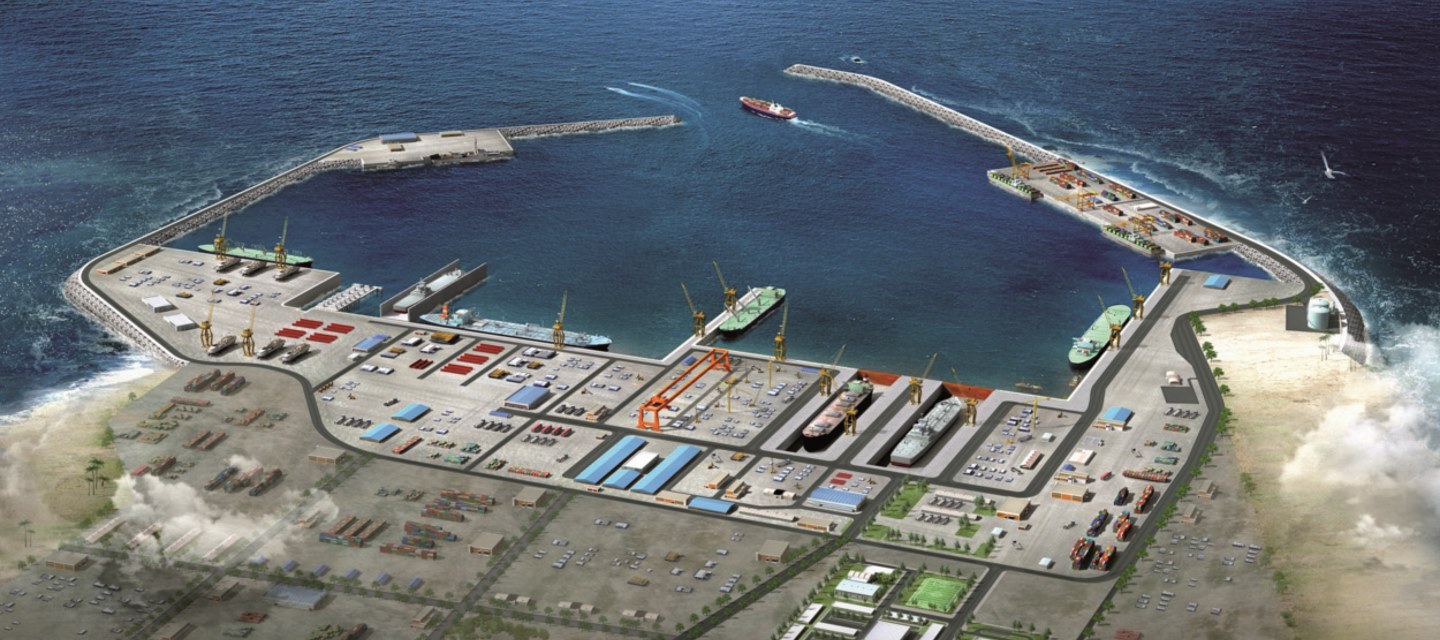 Dry Dock in Duqm Port
Rebar detailing done in 3D can help detailers and fabricators save time and speed completion. All instances can be modelled, visualized and coordinated prior to fabrication, site delivery and construction.
The experts at the Korean construction group Daewoo Engineering & Construction (Daewoo E & C), Daewoo Ship-building & Marine Engineering, which has taken on the design work; and Korean service provider BasisSoft, which provides software support for the project had an incredibly tight deadline to complete the dry dock a the Duqm Port. The Omani government mandated that the entire installation had to be completed within three years – there was no time for errors.
Using Allplan Engineering, the engineers were able to reinforce the structures quickly and precisely. The formwork edges were generated automatically from the model, and formed the reference point for the spatial alignment of the reinforcement. "This significantly speeds up the design process," says Chris Kim, Senior Manager of BasisSoft. "Using traditional methods in 2D, an engineer can finish around two layouts a day. An engineer using 3D works almost twice as fast and can create three to four layouts."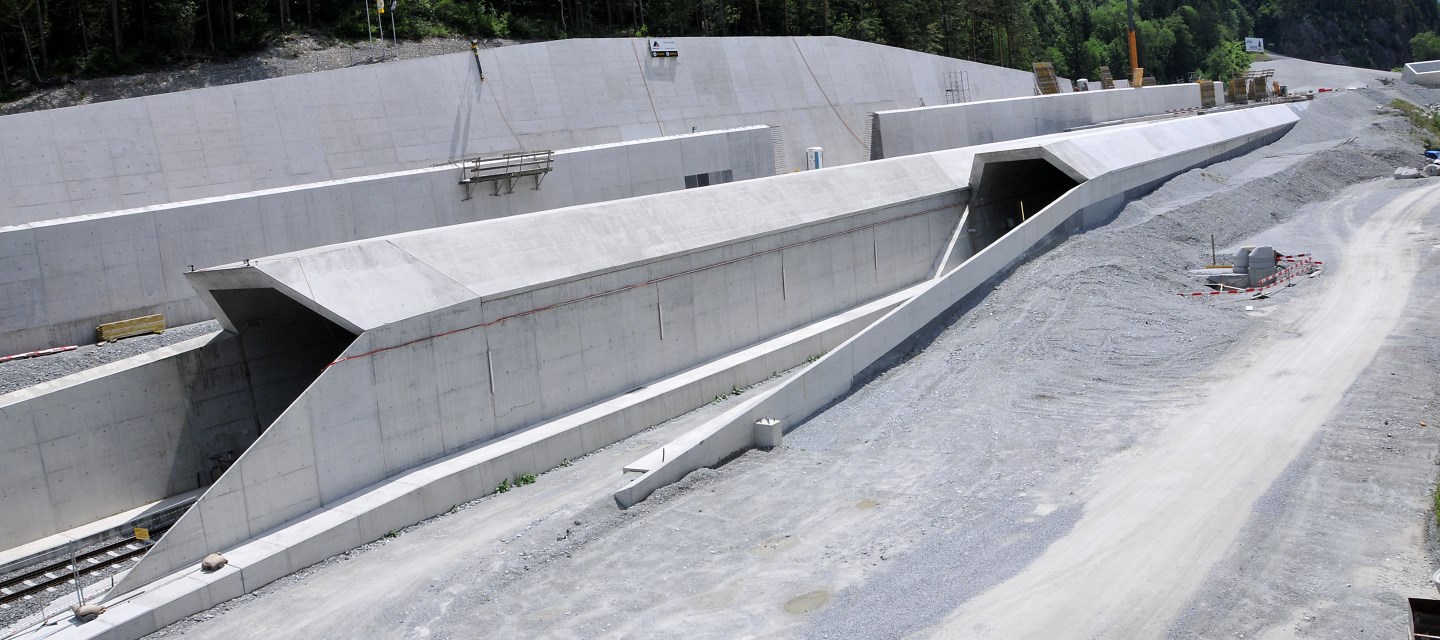 The Gotthard Base Tunnel
Rebar detailing done in 3D can help detailers and fabricators avoid common site issues such as congestion with other reinforcing, and interference with other trades. The Gotthard Base Tunnel, the longest rail tunnel in the world, posed logistical complexities due to the scale of the project. An engineering consortium consisting of Gähler und Partner AG, Gruner AG, Rothpletz, Lienhard + Cie AG, and CES Bauingenieur AG was formed and for planning and construction purposes they divided the Gotthard Base Tunnel into several sections, and construction work on the different sections was coordinated and carried out simultaneously to save time and money.
"The 3D model was very useful to us where two adits meet at both tunnel tubes. The resulting spatial intersections of the various structures were ideally presented and edited in the 3D visualization. But the 3D system also gave us the assurance that the drawn reinforcement would really fit when developing the reinforcement plans." Raphael Wick, project manager of the engineering consortium GBT Nord and representative of Gähler und Partner. 
Recorded Webinars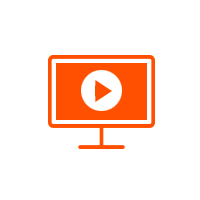 In our webinar, A smarter way to create a BIM model for concrete reinforcement, we describe the advantages of hybrid 2D/3D workflows, the benefits of associative views and sections, the detailing and documentation process within Allplan Engineering and how customers have successfully used Allplan for reinforcing simple and complex structures. Register to watch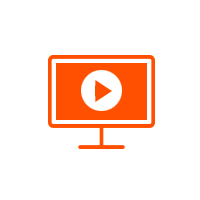 In our webinar, Advanced 3D Rebar Modeling, Detailing & Scheduling, we demonstrate how combining parametric 2D drawings with a 3D model can result in time savings, better material takeoffs and more accurate drawings. We discuss new techniques and approaches to modeling your next project, the advantages of leveraging your 2D details in the 3D model, and how to work simultaneously in 2D and 3D. Register to watch
Allplan Engineering for Building Reinforcement takes the guesswork out of rebar detailing and allows you to problem-solve more efficiently.
An Introduction to Rebar Detailing
The question, "what do you do for a living?" is a simple one that any working professional can answer. however, there are professions within the AEC industry that are not commonly recognized—a rebar detailer is one of them.
The Professional Problem Solvers
Rebar detailers are not only interpreters, the core of their skill set lies in problem-solving. They put the pieces of a puzzle together to create the right drawing, and in turn, the correct fabricated rebar.
The Future of Rebar Detailing
In the AEC, there is a controversy over 3D and BIM, vs 2D. While 3D is a component of BIM, it is not BIM in and of itself.