BIM solutions
for Civil Engineering
ALLPLAN develops solutions for engineers in the field of civil engineering for efficient modeling, reinforcement and detailing of concrete structures with complex geometry. Products also cover the areas of interdisciplinary collaboration.
Civil engineering software
Getting heavy civil projects efficiently under control
Infrastructure projects represent a special challenge due to their size, complexity and the involvement of multiple teams. Engineers working in this field must plan complex designs across buildings, infrastructure and bridges and heavy civil projects efficiently with accurate workflows and high model quality. ALLPLAN offers the ideal software solutions for these tasks.
> Fast and efficient modeling, reinforcement and detailing of concrete structures
> Easily define longitudinal and transverse sections
> Open BIM platform for efficient collaboration across all disciplines
Below you will find in-depth product information, testimonials and inspiring reference projects.
Our solution portfolio




for civil engineering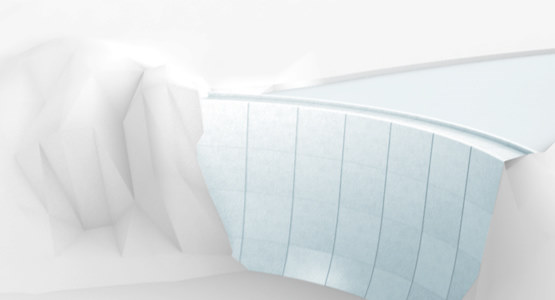 Civil Engineers
The open BIM solution for civil engineers
Integrated, digital workflows are the key to overcoming the challenges in the construction industry. With open, flexible software tools, interdisciplinary cooperation with project partners reaches a new level. Change processes are fundamentally simplified through flexible working with models and drawings. The solution from ALLPLAN enables...
Integrated working in digital teams
Design in 2D or 3D according to your needs
Time savings and increased design quality
Advantages of Allplan Engineering
BIM-aided design
Allplan enables you to build virtually first then in reality, indicating any errors and conflicts early even during the design phase, avoiding delays in construction.
Modeling without limits
The powerful Parasolid modeling kernel from Siemens gives you greater freedom when creating 3D models while also increasing precision and performance.
Reinforcement at the highest level
An integrated 3D model, complete with reinforcement, fixtures, and if necessary tendons, provides the highest possible design reliability and clarity.
References
The Queensferry Crossing
The engineers from Leonhardt, Andrä und Partner (LAP) who designed and reinforced one of the largest infrastructure projects in Northern Europe, The Queensferry Crossing, were able to plan all of the reinforcement in 3D resulting in zero errors.
"With its 3D reinforcement module, Allplan provided us with excellent support in the construction design so that precise collision-free reinforcement detailing could be provided at the building site while meeting all delivery deadlines." - Andreas Hartung, head of the reinforcement team for the pylons as a subcontractor for LAP-Consult/Germany
The Gotthard Base Tunnel
Rebar detailing done in 3D can help detailers and fabricators avoid common site issues such as congestion with other reinforcing, and interference with other trades. The Gotthard Base Tunnel, the longest rail tunnel in the world, posed logistical complexities due to the scale of the project. An engineering consortium consisting of Gähler und Partner AG, Gruner AG, Rothpletz, Lienhard + Cie AG, and CES Bauingenieur AG was formed and for planning and construction purposes they divided the Gotthard Base Tunnel into several sections, and construction work on the different sections was coordinated and carried out simultaneously to save time and money.
"The 3D model was very useful to us where two adits meet at both tunnel tubes. The resulting spatial intersections of the various structures were ideally presented and edited in the 3D visualization. But the 3D system also gave us the assurance that the drawn reinforcement would really fit when developing the reinforcement plans." Raphael Wick, project manager of the engineering consortium GBT Nord and representative of Gähler und Partner. 
The Allplan solution portfolio for civil engineering

Allplan is the ultimate BIM solution to meet the challenges of the construction industry and benefit from the digital transformation. BIM software and ALLPLAN's industry-leading collaboration and integration tools form the ideal combination.

Allplan Bimplus is the ultimate open BIM platform for all disciplines to collaborate efficiently in building projects. BIM model data, information, documents and tasks are managed centrally over the complete building life cycle.