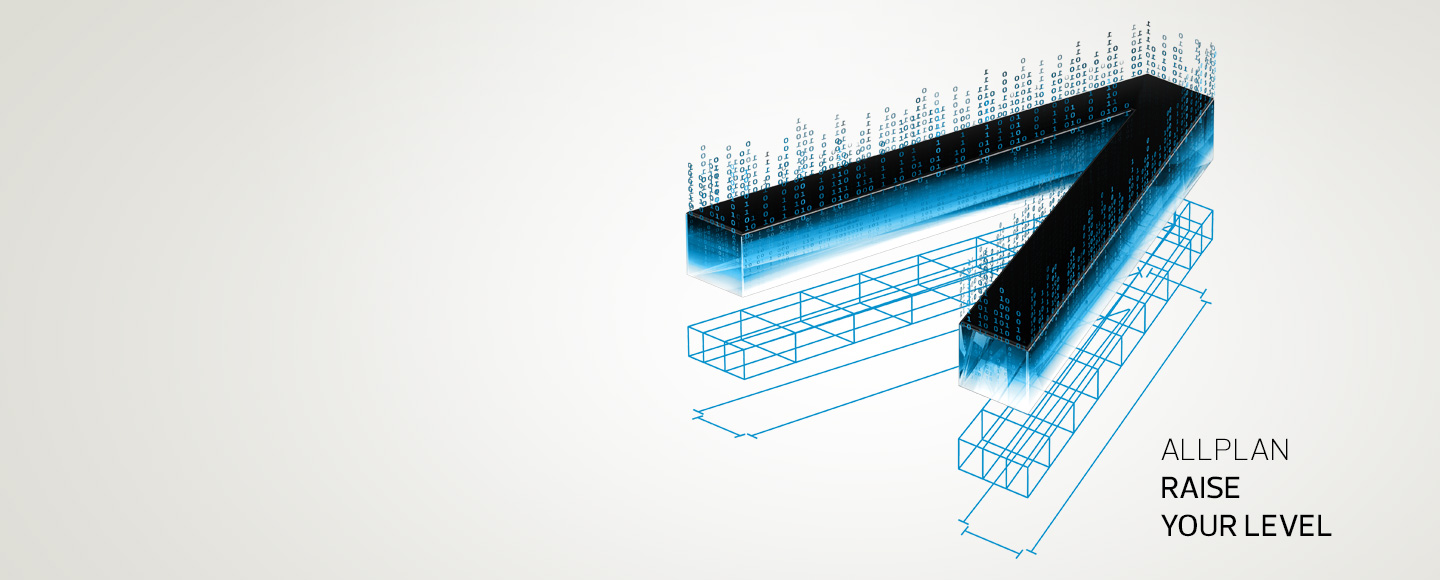 Now available: Allplan Engineering 2019
Allplan Engineering
Raise your level
Allplan Engineering Civil
Allplan Engineering Civil is the ultimate BIM software for civil and structural engineers designing and detailing bridges and civil projects. Concrete structures with complex geometries can be fully modeled, reinforced and detailed quickly and efficiently.
Allplan Engineering 2019 New Features
More user-defined roles in the Actionbar
The Actionbar in Allplan Engineering 2019 helps users access the functionality required by their role: (engineer, designer, reinforcement detailer, architect) You can also customize your Actionbar by adding, removing, or rearranging functions. Allplan supports multiple user-defined roles, making configuration more flexible. 

Intuitive Levels and Planes
In Allplan Engineering 2019 the level and plane management is optimized and a new Floor Manager palette is introduced. The new palette makes the creation and modification of floors and levels much more convenient. Floors can be selected and names or elevations adjusted easily. Building components such as walls, slabs or columns can now be linked to any polygonized or free-form surface. Extensive direct object modification capabilities ensure efficient workflows under real-world conditions. To reduce further your workload, changes to levels can be automatically reflected in the project structure.
© ALLPLAN GmbH, Munich, Germany | Design: Lukáš Šomodi, Arena Infinity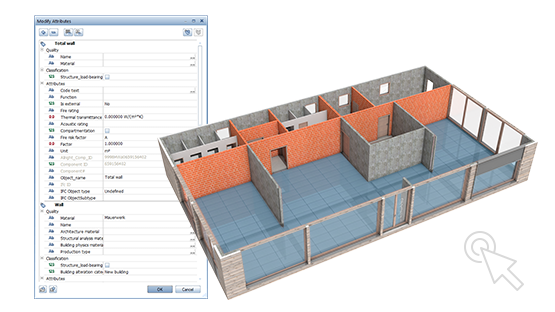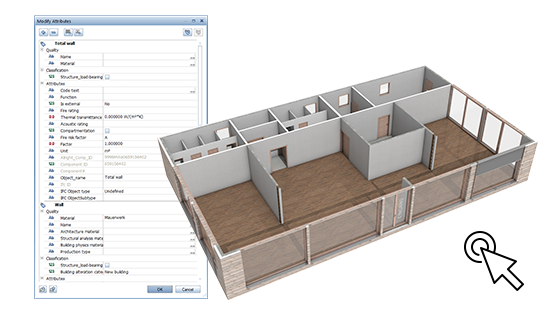 Optimized Properties Palette
The property palette in Allplan Engineering 2019 allows the management of settings for format, visualization and attributes for building components like walls, slabs, foundations, roofs and rooms. Additional settings can be made with the detailed object and attribute dialogues. With just one click, users get a better overview and modifications can be done faster than before. Furthermore, it's also possible to modify multiple objects conveniently at the same time.
Allplan Bridge now with Parametric Pre-Stressed Tendons
With Allplan Bridge 2019, the parametric modeling capabilities now include pre-stressed tendons. The tendon layout is usually defined in two steps: 1) the position of tendon points along the axis of the bridge is defined. 2) the tendon is positioned in the cross section, relative to points specifically prepared for the definition of the tendon layout. This is how Allplan calculates the complex 3D shape of each pre-stressed tendon.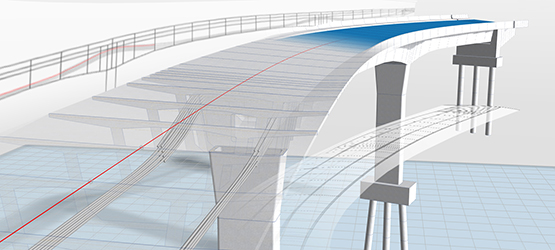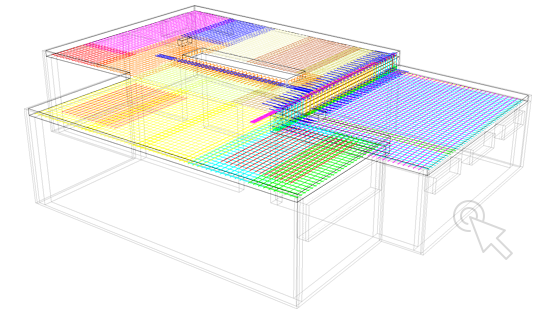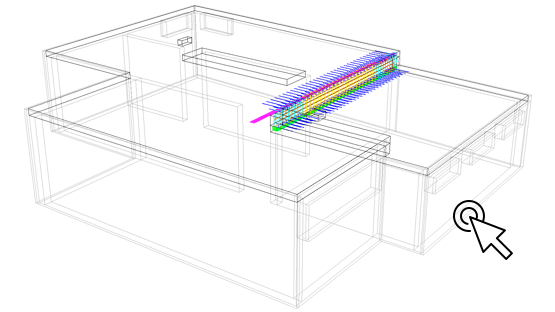 Improved Collaboration between Engineers and Rebar Detailers
In Allplan Engineering 2019, new views and sections are now available for reinforcement detailing. Write-access to the building model is no longer required when passing the model to a reinforcement detailer. Write-access can be granted for the placement of reinforcement only, with read-only access to the building components. This prevents unintentional modifications while working on shared models. This reduces the number of RFIs on a project and enhances overall collaboration across disciplines. 
Better Overview with improved Object Palette
The Object Palette in Allplan Engineering 2019 allows inspection and change of a large number of objects efficiently. It's now possible to sort objects according to attributes. Objects with missing, outdated or wrongly assigned attributes can be identified and revised easily, thereby ensuring high-quality building models. It's also now possible to move objects via Drag&Drop, e.g. from one floor to another.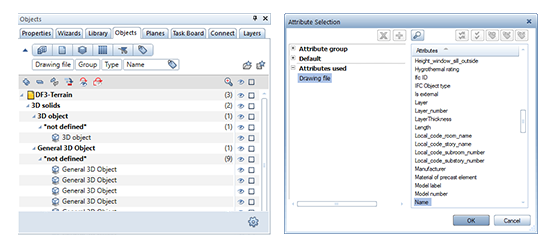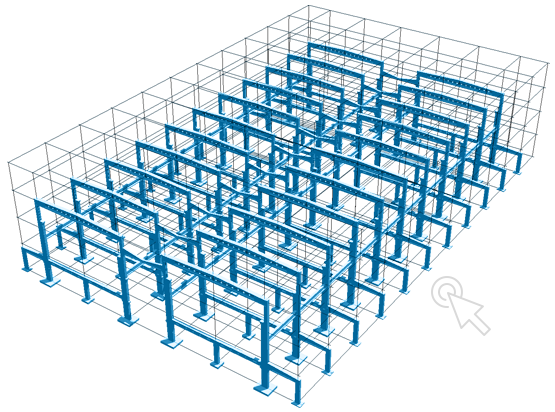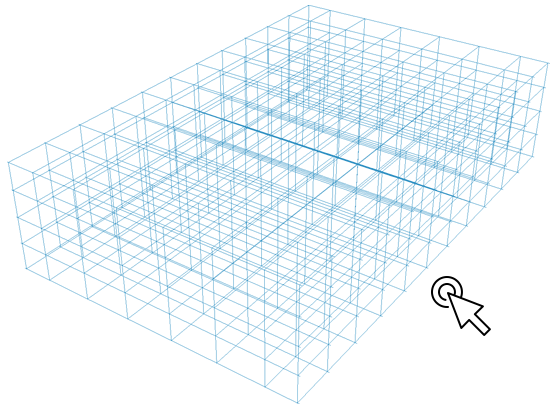 New Grids
With Allplan Engineering 2019, a new grid with additional functionality is introduced. The user interface is based on palettes so that all properties can be defined and adjusted intuitively. Changes become immediately visible in the model. In addition, handles are offered when creating or modifying a grid.
Multiple Enhancements within PythonParts
With Allplan Engineering 2019, existing PythonParts have been enhanced. For example, the stair now comes with additional handles. It also displays whether threshold values for step length, comfort and safety are observed. The reinforcement layout has also been further optimized. New PythonParts have been added, among others for the efficient reinforcement of door, window and slab openings.
Integration of Steel section library via Allplan Bimplus
To simplify the workflows when using steel profiles, with Allplan Engineering 2019 you can access the international Nemetschek catalogue for steel sections via Allplan Bimplus. They are available in Allplan including geometry and attributes. As the same catalogue is used across multiple Nemetschek products such as Frilo Statics or Scia Engineer this enables smooth data transfer between these products.


Enhancements of the IFC4 interface
IFC is the standard interface for openBIM projects. The latest release of the IFC4 brings further improvements, which are essential for BIM projects like the export of BaseQuantities. With Allplan Engineering 2019 the IFC4 import now also includes bar and mesh reinforcement. In addition, the user interface has been simplified. New options have been introduced, among others to split multilayered elements like walls and roofs into individual elements.
New Features for international project work
With Allplan Engineering 2019 multiple country settings can be installed during setup or added afterwards and country settings can be chosen per project. Furthermore, new national standards for reinforcement detailing have been added for Algeria (DRT-BC2.41-CBA93) and South Africa (SANS 282) and right-to-left writing for Hebraic language is supported.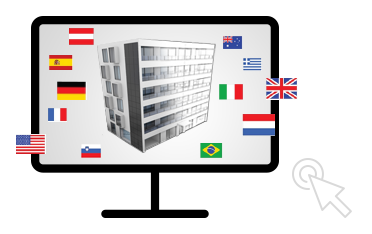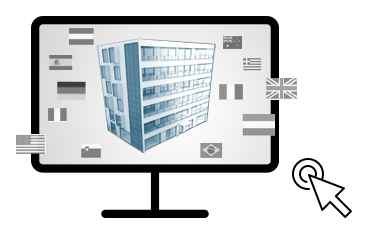 Download reference models from Allplan Bimplus
In BIM projects, each project participant usually creates their own model. Coordination usually takes place in cloud-based BIM platforms such as Allplan Bimplus. In many cases, it is helpful if the model of a project partner can be stored as a reference model. Allplan 2019-1 supports this procedure, in which models, including attributes, can be downloaded from Allplan Bimplus to Allplan. The objects are stored on a special layer and are thus clearly separated from your own model data. In addition, changes to the reference model and unintentional upload to Allplan Bimplus are excluded.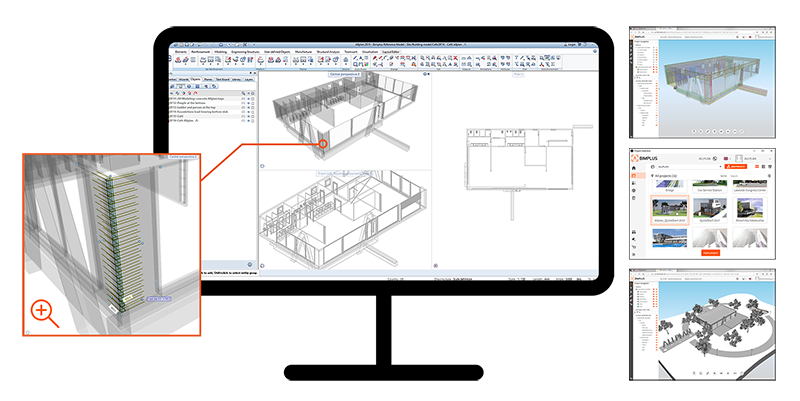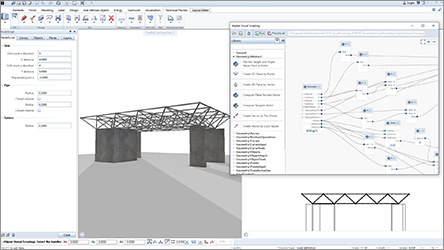 Technical Preview 2 Visual Scripting
Using scripting languages such as Python, parametric models can be created and workflows automated. This requires a basic knowledge of programming. It is easier with Visual Scripting: Certain elements (nodes) are placed in the desired order on a canvas. A node requires certain input values, processes them or triggers certain actions and delivers output values. The generated values or objects can be input values for further nodes. By the combination of nodes many different tasks can be solved without having to write a single line of program code. This version of Allplan 2019-1 comes with a Technical Preview 2 with an improved user interface, additional nodes and further examples.
Technical preview of point clouds
ALLPLAN has entered into a partnership with the laser scanning specialist Scalypso in order to make a working method based on point clouds accessible to a wide range of users in a simple and practical form. In cooperation with Scalypso, a plug-in for Allplan has been developed and is now available. With the converter included in the plug-in, scan data can be imported in various formats, both from the manufacturer-neutral ASTM E57 format and from the manufacturer-specific formats of Faro, Leica, Riegl, Topcon, Trimble and Zoller+Fröhlich as well as ASCII formats. Selected 3D points can then be transferred to an Allplan project. For more intensive use, Allplan users can purchase an extended version tailored precisely to their needs at a special price. This makes it possible, for example, to automatically calculate horizontal sections from which precise floor plans or building models can be created in a time-saving manner.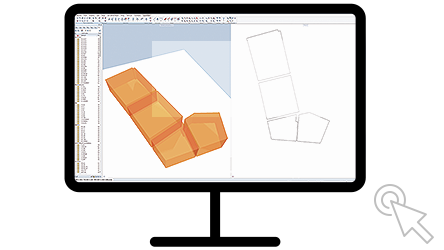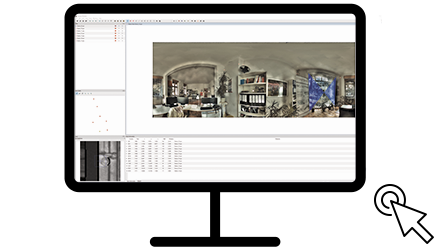 View all new features from the last 5 years
Allplan 2015-2019 – all the new features of Allplan Engineering at a glance.