BIM solutions
for Civil Engineering
ALLPLAN develops solutions for engineers in the field of civil engineering for efficient modeling, reinforcement and detailing of concrete structures with complex geometry. Products also cover the areas of interdisciplinary collaboration.
Civil engineering software
Getting heavy civil projects efficiently under control
Infrastructure projects represent a special challenge due to their size, complexity and the involvement of multiple teams. Engineers working in this field must plan complex designs across buildings, infrastructure and bridges and heavy civil projects efficiently with accurate workflows and high model quality. ALLPLAN offers the ideal software solutions for these tasks.
> Fast and efficient modeling, reinforcement and detailing of concrete structures
> Open BIM platform for efficient collaboration across all disciplines
> Easily define longitudinal and transverse sections
Below you will find in-depth product information, testimonials and inspiring reference projects.
Our solution portfolio




for civil engineering
Advantages of Allplan Engineering
BIM-aided design
Allplan enables you to build virtually first then in reality, indicating any errors and conflicts early even during the design phase, avoiding delays in construction.
Modeling without limits
The powerful Parasolid modeling kernel from Siemens gives you greater freedom when creating 3D models while also increasing precision and performance.
Reinforcement at the highest level
An integrated 3D model, complete with reinforcement, fixtures, and if necessary tendons, provides the highest possible design reliability and clarity.
References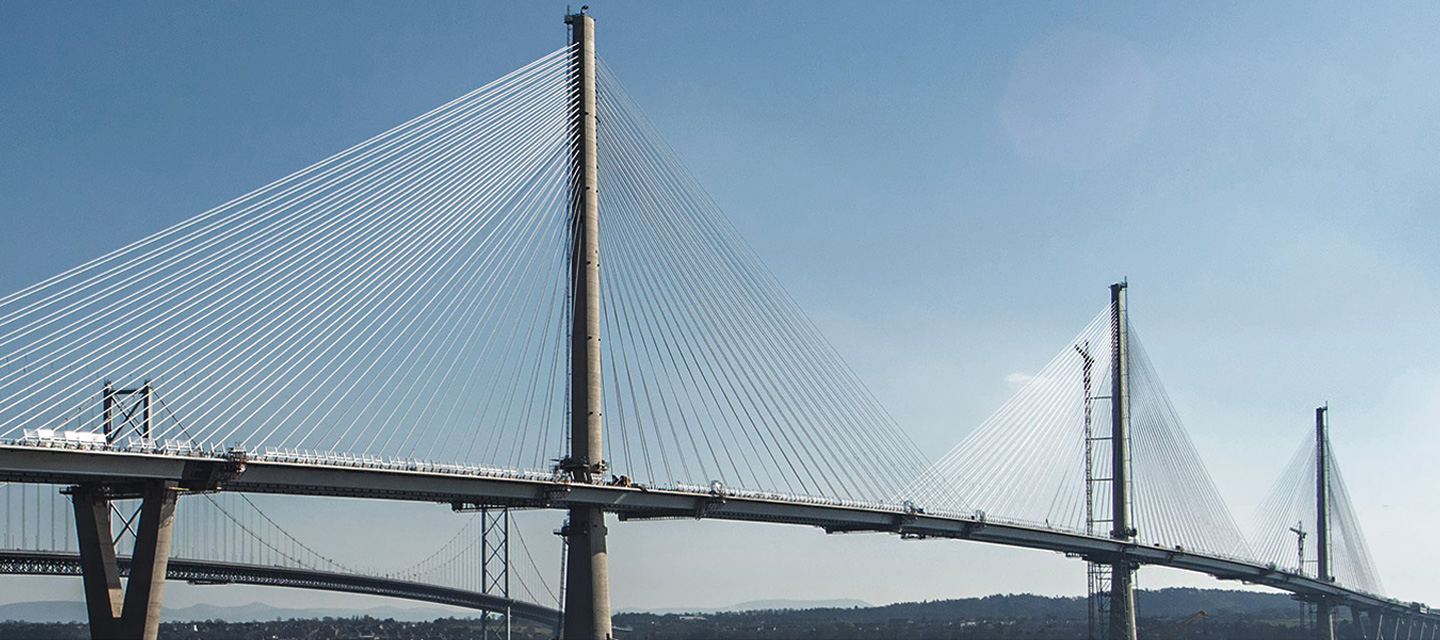 The Queensferry Crossing
The engineers from Leonhardt, Andrä und Partner (LAP) who designed and reinforced one of the largest infrastructure projects in Northern Europe, The Queensferry Crossing, were able to plan all of the reinforcement in 3D resulting in zero errors.
"With its 3D reinforcement module, Allplan provided us with excellent support in the construction design so that precise collision-free reinforcement detailing could be provided at the building site while meeting all delivery deadlines." - Andreas Hartung, head of the reinforcement team for the pylons as a subcontractor for LAP-Consult/Germany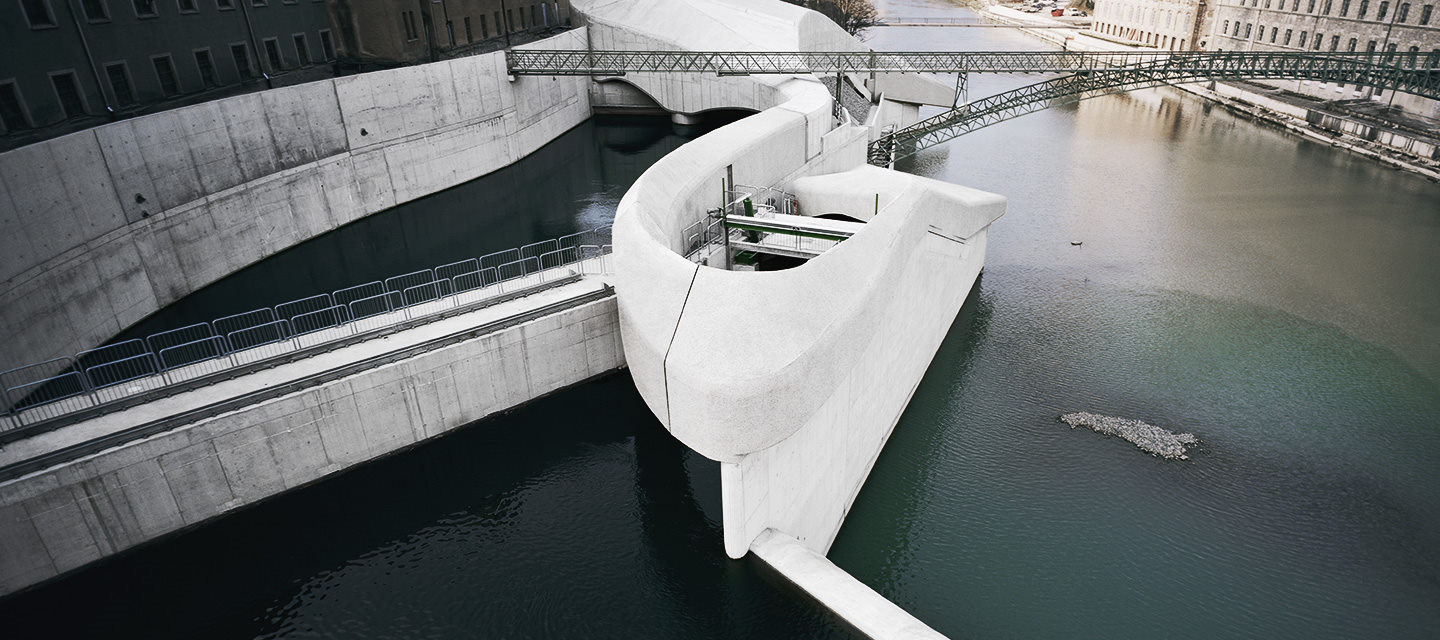 Hydroelectric power plant Kempten
The new run-of-the-river power plant on the Iller river at Kempten impresses the viewer with its dynamic, elegant form. The almost 100 meter long sculptural shell conjures up numerous associations: from whales or waves through to polished boulders. The power plant replaces a building from the 1950s and currently supplies around 4,000 households with a capacity of around 14 gigawatt hours per year.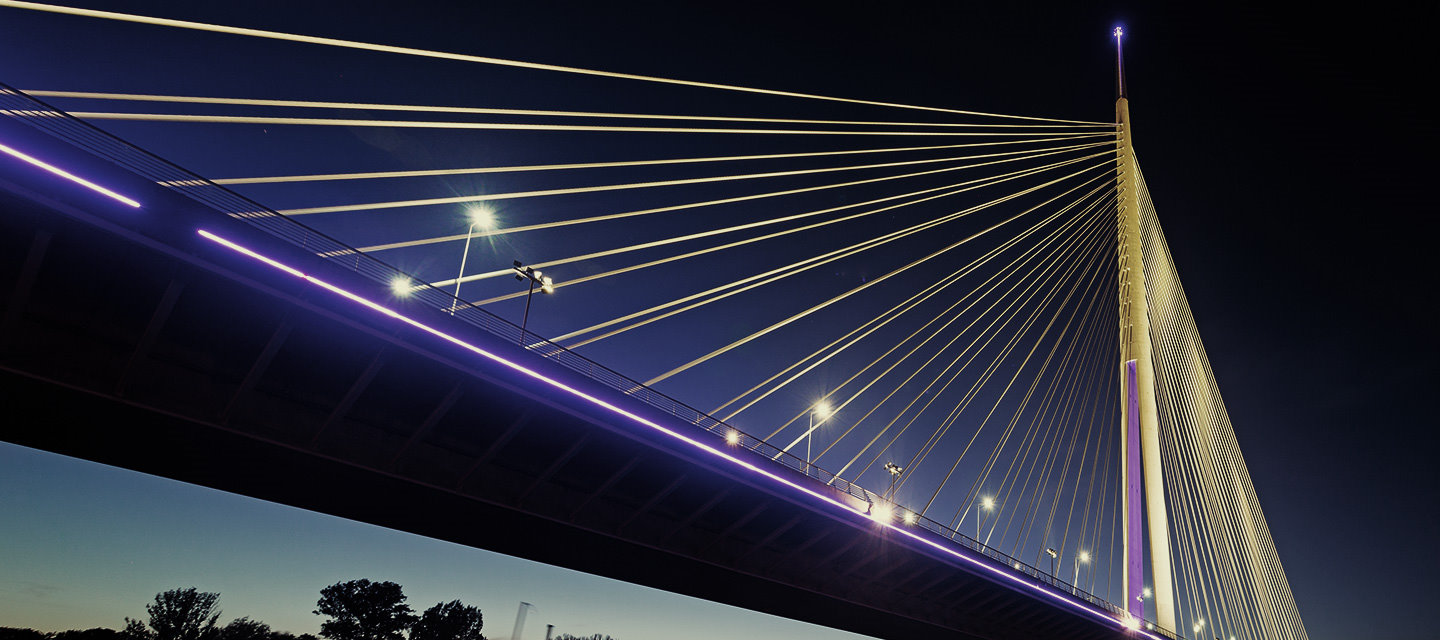 Sava Bridge
Belgrade lies at the confluence of the Danube and Sava rivers. For years, expansion of the northern suburbs of the city has been hindered by the limited capacity of the three existing bridges over the Sava: the Brankov most, Savski most, and Gazela. In order to expand the capacity of the transport network, a fourth bridge is currently being built over the Sava.
"For the typical standard tasks in the planning of bridges, 2D planning is entirely sufficient, but more complex points are nowadays being planned increasingly in 3D," states Steffen Kühn, structural designer at Leonhardt, Andrä and Partner.
The Allplan solution portfolio for civil engineering

Allplan Engineering Civil is the ultimate BIM solution for civil engineers and draftsmen designing bridges and civil projects. Concrete structures with complex geometries, can be fully modeled, reinforced and detailed quickly and efficiently.

Allplan Bimplus is the ultimate open BIM platform for all disciplines to collaborate efficiently in building projects. BIM model data, information, documents and tasks are managed centrally over the complete building life cycle.