BIM solutions for Structural Engineering
ALLPLAN offers integrated solutions for engineers in the field of structural engineering for efficient 3D reinforcement and smooth cooperation with project partners. Further products cover areas such as terrain, joint use of licenses and simultaneous project working
Structural Engineering Software
Construction to the highest level
Building construction projects are becoming increasingly complex and demanding. In order to meet the resulting requirements, engineers must develop precise and efficient designs. They must be able to work in both 2D and 3D, communicate efficiently with project partners and deliver the best design quality. ALLPLAN offers the ideal software solutions for all these tasks.
> Models, working drawings and detailed reinforcement with a single software solution
> Open BIM platform for efficient cooperation across all disciplines
> Up-to-date documents and professional visualizations
> Options for terrain and cross-team collaboration
Below you will find in-depth product information, testimonials and inspiring reference projects.
Our solution portfolio




for structural engineering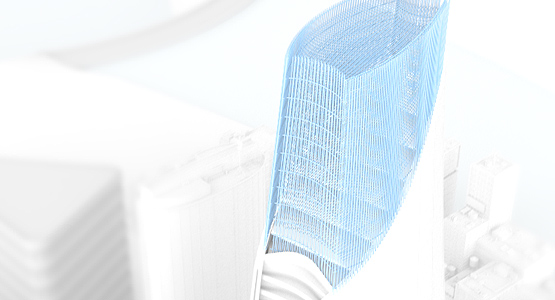 Structural Engineers
The open BIM solution for structural engineers
Integrated, digital workflows are the key to overcoming the challenges in the construction industry. With open, flexible software tools, interdisciplinary cooperation with project partners reaches a new level. Change processes are fundamentally simplified through flexible working with models and drawings. The solution from ALLPLAN enables...
Integrated working in digital teams
Design in 2D or 3D according to your needs
Time savings and increased design quality
E.ON administration building
"Our work is very structured and we developed reliable internal standards early on. For this we always rely on software from ALLPLAN."
Matthias Moog, atelier ww
Elephant House Zurich Zoo
"Thanks to Allplan Engineering, we are able to design and realize challenging projects much quicker and eliminate errors."
Lukas Schmidt, Walt + Galmarini
Office building Aviatica
"The great advantage of working with Allplan Engineering was the problem-free IFC export/import."
Ing. Václav Toman, Building s.r.o
Advantages of Allplan Engineering Building at a glance
Seamless design process
Allplan supports the entire design process in a single system – from the initial draft right through to the final general arrangement and reinforcement drawings.
Reinforcement at the highest level
An integrated 3D model, complete with reinforcement, fixtures, and if necessary tendons, provides the highest possible design reliability and clarity.
Impressive design documents
The powerful layout and design tools enable you to create high-quality design documents that make the value of your work clearly visible.
References
The Circle, Zurich Airport
With a total investment cost of around CHF 1 billion, at the foot of the Butzenbüel hill and within walking distance of the terminal, a high-quality superstructure for services is emerging that will provide a usable area of 180,000 square meters. The first and second stages are expected to be completed at the end of 2018 and in 2019 respectively.
Limmat Tower in Dietikon, Switzerland
With the 80 meter high Limmat Tower, the Limmat Valley in Switzerland has its first skyscraper, which could become the landmark of the town of Dietikon, or the whole region. "The Limmat Tower stands for innovation, uniqueness and prospect," said Maik Neuhaus, head of development at Halter AG, at the turf-cutting ceremony in June 2013.
Harrer Chocolate Factory, Sopron, Hungary
One excellent example of a timelessly elegant building that deserves the description "work of art" is the Harrer chocolate factory located in Sopron, Hungary - specifically a three-story chocolate factory with office and shop.
The Allplan solution portfolio for Structural Engineering