Site Planning
FOR CONTRACTORS WHO DEMAND MORE.
ALLPLAN's BIM solutions for site planning and construction management cover the entire design to build process for efficient and smooth project execution. The collaborative workflows enable increased accuracy throughout all phases for better buildability and more successful building outcomes. Expect more from your site and construction planning software!
ALLPLAN – BIM SOLUTIONS FOR CONSTRUCTION SITE PLANNING
From residential developments to commercial buildings, industrial plants to bridges and major infrastructure projects, effective construction site planning and management requires knowledge, experience, and precision tools.
With Allplan, you can easily design with accurate terrain models and plan access roads and utilities, check for clashes between site elements, swiftly develop an accurate construction schedule, and even add construction equipment to plan and optimize site layout design. All this is combined with effortless collaboration functionality and powerful tools to quickly obtain precise quantities, efficiently manage changes, and generate as-built BIM models to ensure projects are realized more successfully.
faster* and more accurate generation of detailed construction deliverables for improved planning and scheduling.
* In 3D vs 2D
more efficient* and precise project costing, at earlier stages, with reliable automated quantities and materials take-off.
* Versus manual quantity take-off
increase in planning and design productivity*, with efficient workflows that support improved collaboration, buildability, and quality.
* Using 3D design
DO YOU CONSTANTLY STRUGGLE WITH THE FOLLOWING CHALLENGES?
Ongoing worries about your project costs and time delays spiraling out of control.
Increasing complexity and collaborative requirements for design, planning, and construction.
Constant project changes taking too much time, affecting quality and incurring risk.
12 REASONS TO CHOOSE ALLPLAN
Flexible workflows in 2D, 2.5D and 3D as well as the full object-orientated BIM working methodology.
Precisely and automatically take off quantities and materials at earlier stages to prepare for tendering using detailed lists.
Easily plan site terrain requirements, design access roads, model utilities, and plan construction equipment placement.
Effective tools to swiftly plan and detail precast components for fabrication and construction.
Connect model data with construction planning tools to visually simulate and plan construction through project tasks or milestones.
Optimize materials and construction approaches including cast insitu/precast concrete, steel and timber for enhanced buildability and sustainability.
Integrated cloud technology for multi-user working in real-time, plus model and project collaboration with partners.
A single software solution for architectural design, building engineering, MEP services, civil engineering, fabrication data, and site planning.
Easily exchange data with multiple exchange formats, IFC4 RV import/export, and the collaborative OPEN BIM data platform, Bimplus.
Transparently and centrally manage and track issues using Bimplus and Allplan, create and assign tasks, and synchronize with your teams.
Swiftly and accurately generate plans, drawings, and reports directly from the 3D model and control information exchange for high-quality documentation.
Easily coordinate and communicate the detailed design intent visually with construction teams using the cloud-based platform, Bimplus.
Allplan Workflows for Site Planning
1 \ Site analysis

Terrain Survey
Data exchange
2 \ Modeling

Access roads
Utilities
Construction site facilities
Excavation shoring
3 \ Model analysis

Crane planning
Change Management
4 \ Planning and data

Sequence planning
Production planning
Accounting data
Coordination on the construction site
Our Offering
Bim Software
for the AEC Industry
ALLPLAN's BIM solutions for site planning and construction management cover the entire design to build process, taking collaborative workflows to new levels and enabling more precision and greater productivity in the realization of your projects. Expect more from your site and construction planning software!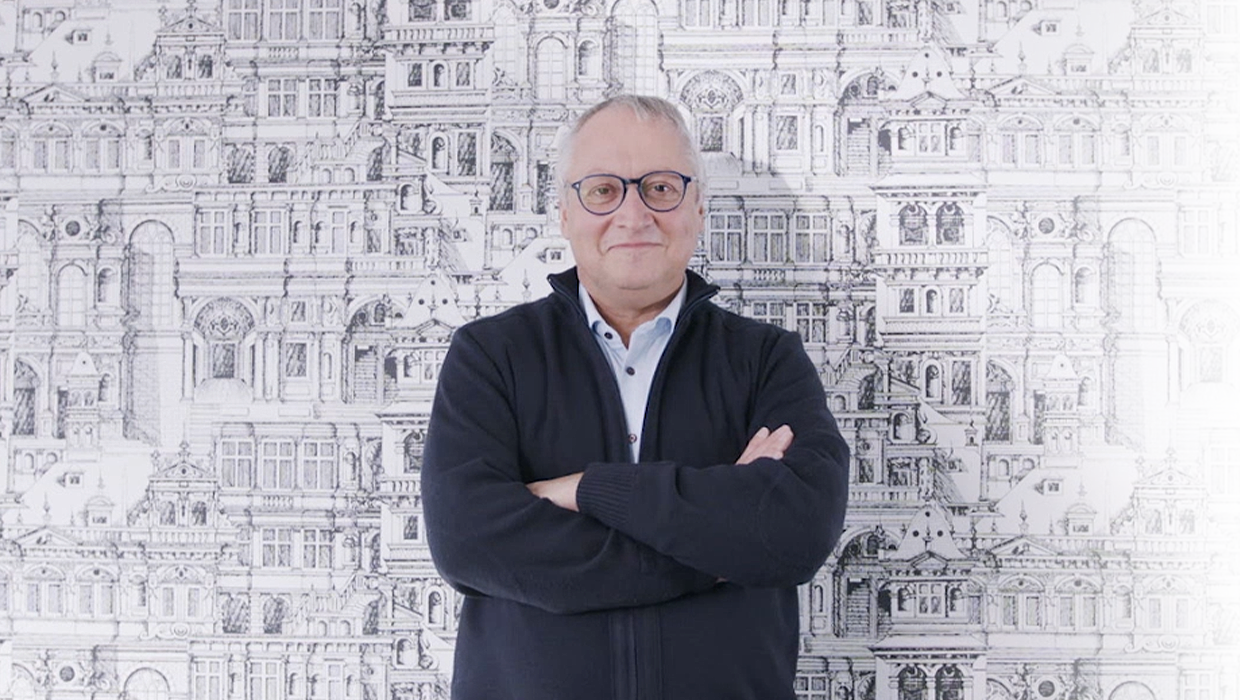 What Our
Allplan Clients Say
"Allplan is also a solution that we've always seen evolve. We're always one step ahead of others with this software."
NOVAM Ingénierie, Rezé, France

Thierry Palvadeau, Directeur Général
WHAT OUR
ALLPLAN CLIENTS SAY:
"Allplan Bimplus is an essential component of the newly developed digital work processes, without which it would not be possible to produce the architecturally very sophisticated roof construction"
Ed. Züblin AG
"Already during the planning phase, extensive designs of pre-stressed element guides and reinforcement were required to demonstrate the constructability of the design."
Leonhardt, Andrä und Partner
Success Stories
CUSTOMER PROJECTS DESIGNED AND BUILT WITH ALLPLAN
STUTTGART 21
Stuttgart/Ulm, Germany
Stuttgart 21 as a part of the Stuttgart-Ulm rail project is one of the largest European infrastructure projects. Within the whole project, five new stations, about 120 kilometers of new railways and two new quarters are being built. But it's not just the size that makes this project so impressive.
Tamina Bridge
Switzerland
With an arched span of 265 meters, a superstructure length of 417 meters and a height of 220 meters above the valley floor, the Tamina Bridge is the largest arched bridge in Switzerland.
WELL-KNOWN COMPANIES WHO TRUST ALLPLAN: