Increase your performance.
Customizing, automating and integrating with ALLPLAN solutions
Software tools and integration possibilities are opening new perspectives and changing the way we design and build.
More flexibility and Performance
The standard functionality, software tools and interfaces within Allplan and Bimplus enable you to take advantage of customization, automation, and integration. Applications are extremely diverse, with examples including parametric components, automated workflows, and integrated processes. The benefits of this approach are increased performance through time savings, reduced errors, and improved design quality.
Visual Scripting
The easy way to customized solutions.
Using a simple GUI (graphical user interface) you can create your own customized solution. Allplan offers an integrated Visual Scripting tool for time-saving parametric modeling of complex shapes, creation of frequently used customized objects and for automating workflows. Instead of having to learn a programming language, you simply arrange and link blocks of pre-built code (nodes) visually. Practical applications range from creating and modifying structures, shaping objects, checking quality aspects, observing safety and security to automating recuring steps in your daily workflow. Get started with Visual Scripting (Allplan Connect)
Python API
The power tool to create customized solutions.
With this tool you can easily add your customized app to your daily workflow. Whether you want to automate small steps or create complex elements, this tool is the perfect solution for you. The Python API enables you, for example, to detail a complete room in less than two minutes, create complex elements with just a few clicks, automize reinforcement, check design rules, observe quality or check safety and security aspects of your design. This method can also be used to create nodes that can be integrated into the Allplan Visual Scripting GUI and used to visually create a parametric object or an automated process.
Watch also: Automated Bridge design workflows Create a staircase with Pythonparts

Bimplus API
Connecting your project data.
Accessibility to your project data is key to ensure a seamless flow of information between disciplines. To achieve this, you need your project data to live within an open platform that can be used out of the box and customized to fit in with your chosen and specific workflows – Bimplus by ALLPLAN provides open interfaces to enable this.
With Bimplus you manage your data in the cloud. The integrated Open API framework empowers you to configure, customize, and extend the existing functionality and maximize your project goals. Develop new applications, link in 3rd party software, take control of the way you work and even embed Bimplus into your own tools. The Bimplus API introduces you to a connected world that never existed before.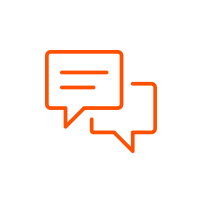 "Allplan provides a high-performance solution for complex and large-scale structures"
Adrian Grabara, gbc engineers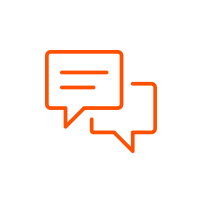 "We can see how Allplan PythonParts will make many of the mundane, repetitive tasks much quicker and easier for our drafters. The value to us is that they'll be able to produce more in less time while maintaining a high rate of accuracy, giving them room to work on more projects without the need for additional staff."
Dean Wolosiansky, Lindsay Precast.