BIM solutions for
precast fabrication
ALLPLAN offers integrated solutions to design precast elements reaching a new dimension of efficiency and precision in precast concrete planning.
Precast design
and planning software
Solutions for the challenges in precast concrete planning
Industrial precast construction requires high quality design of precast concrete elements. Speed, efficiency and precision are decisive factors. Whether for industrial series production or complex precast elements - experts for precast construction require reliable software solutions for the delivery of automated design and data for precast fabrication. ALLPLAN and PRECAST offer the ideal software solution for these tasks:
> Efficient automated design and precise data for precast fabrication
> Work in 3D as fast and easy as in 2D
> OpenBIM platform for efficient collaboration across all disciplines
Below you find more detailed product information, testimonials and exciting reference projects.
Our solution portfolio


for precast fabrication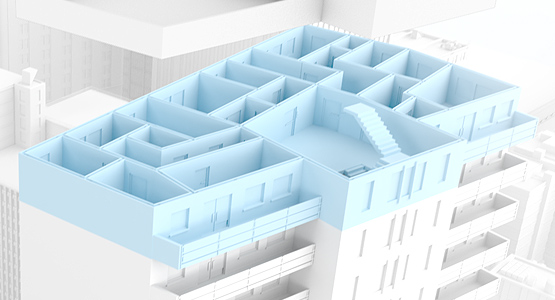 Precast Fabricators
Solutions for the challenges in precast concrete design
PLANBAR from PRECAST; built on Allplan - enabling the digitalization of the construction industry from concept to industrialized manufacture through efficient automated design and data for fabrication.
Allplan delivers for buried structures the flexibility to produce complex designs with unique geometries, through modeling and digital processes, leading to greater efficiency and time savings over conventional drafting
References
Consulting center of Rabobank in Roermond, Netherlands
In addition to the fact that the sculptural form required an extremely innovative approach for a correct calculation of the main load-bearing structure, another major challenge was ensuring the dimensional accuracy of the precast parts and assembly drawings. To solve these two problems effectively, the designers decided to work in a virtual 3D environment.
The Allplan solution portfolio for Precast fabrication