Allplan Architecture
The new version Allplan Architecture 2020 focuses on modeling. On the one hand, the staircase modeler introduced for the first time in Allplan 2019 has been expanded in order to further increase user-friendliness and productivity. On the other hand, there is now a new tool for modeling different roof types with an easy-to-use user interface based on property palettes. Optimizations have also been made to attribute management and the object palette to support the BIM working method.

Benefits of Allplan Architecture at a glance
BIM-aided design
Allplan enables you to build virtually first then in reality, indicating any errors and conflicts early even during the design phase, avoiding delays in construction.
Design freedom
The powerful Parasolid modeling kernel from Siemens, which is integrated in Allplan, offers greater freedom when creating 3D models.
Visualization at the highest level
The integrated CineRender from Maxon enables you to create high-quality visualizations intuitively and efficiently directly from Allplan.
Precision down to the working drawings
Drawings are derived from the BIM model and are therefore always up-to-date. Additionally, the powerful layout and design tools offer maximum precision when generating drawings.
Reliable quantity takeoff
Benefit from maximum reliability in quantity takeoff; room schedules, floor space calculations and door lists which are generated from the 3D model.

Smooth data exchange
To ensure smooth reliable data exchange with planning partners, the software includes high-quality interfaces with all conventional exchange formats, including DWG, DXF, DGN, IFC4, and PDF.
Flexibility of application
Allplan is flexible in your individual design processes, from purely two-dimensional working drawings through to the object-oriented BIM working approach.
Optimized teamwork
With Allplan, you can collaborate on a project within an office and also across multiple locations. Together with the cloud-based platform Bimplus and Allplan Share, the multidisciplinary coordination of BIM models becomes reality.
Rapid productivity
A modern and intuitive user interface facilitates role and task based working enabling you to rapidly learn and become more productive.
4K/UHD
Allplan is also ideal for use on particularly powerful, high-resolution monitors (4K/UHD monitors with 3840 x 2160 pixels and more).
---
View all new features from the last 5 years
Allplan 2016-2020 – all the new features of Allplan Architecture at a glance.
Options for Allplan Architecture
ALLPLAN Services
Allplan Support: As a member of our Allplan Serviceplus network, you always work with the latest version and also efficiently exploit all the options of your software. Wether you are an administrator, architect, office manager or managing director, our support teams respond to your questions efficiently, comprehensively and professionally.
References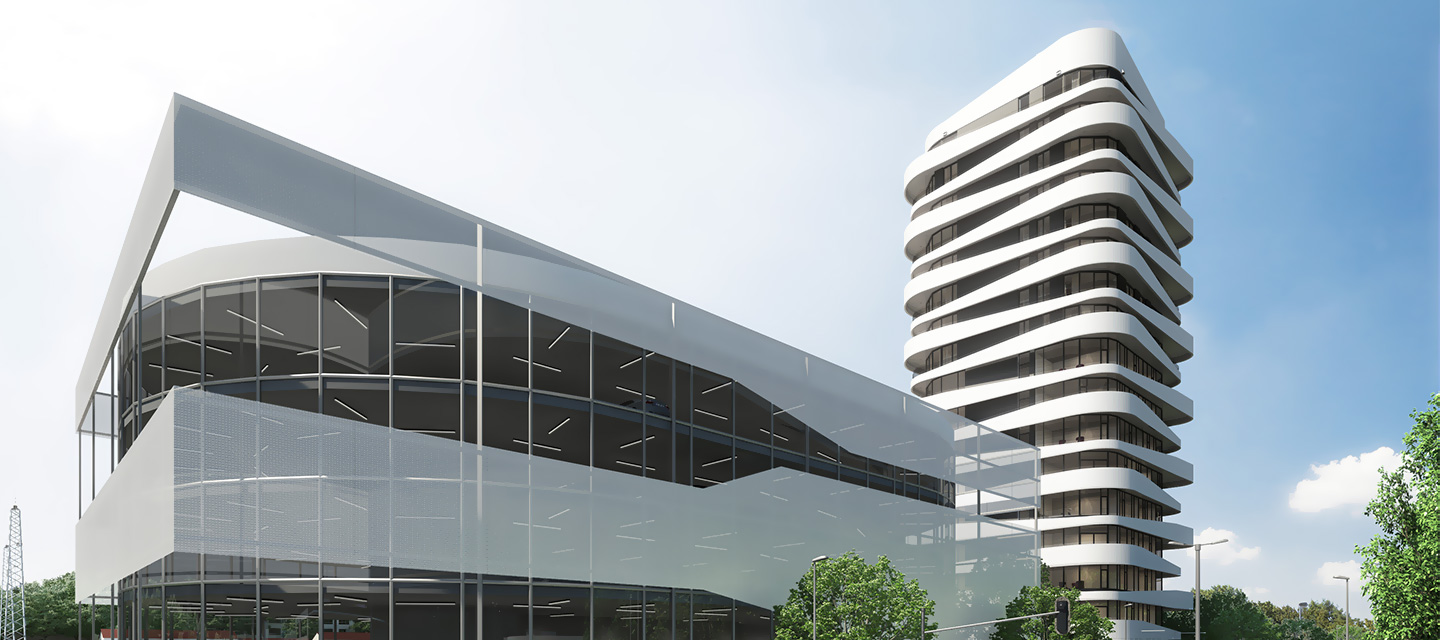 SKY-Tower Bietigheim-Bissingen, Germany
The "SKY" residential and commercial building is one of the highest construction projects the town of Bietigheim-Bissingen has ever seen. The building will have 18 stories, and as a result, will soar above most of the buildings in the district capital on the Neckar and Enz rivers. Even the designers at the architecture office responsible, KMB in Ludwigsburg, were somewhat surprised that this huge building project, which at 67 meters high does justice to its name, has actually come about.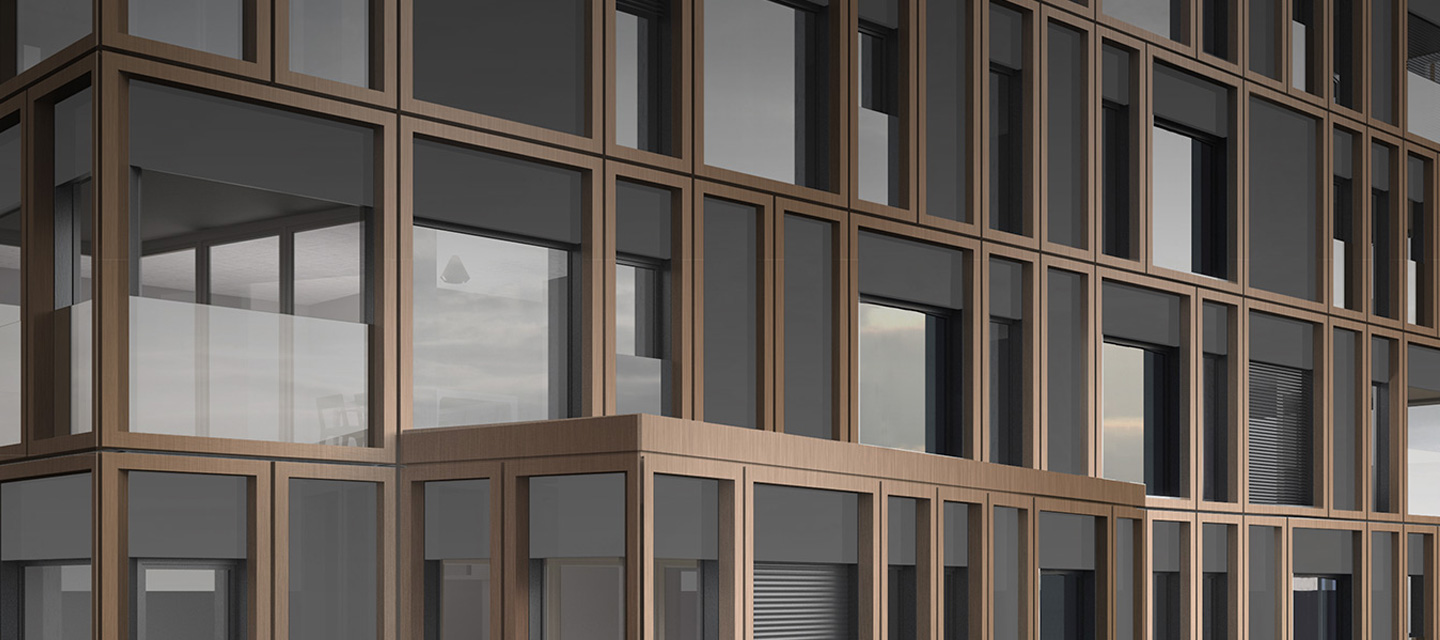 High-rise Giessen Tower, Dübendorf (ZH), Switzerland
The advantages of BIM: The city of Dübendorf, located on the eastern edge of Zurich, plans to develop sustainably in the coming years. New districts will emerge, centers will be enhanced and new living space will be created. The approximately 85-meter-high Giessen Tower will be a future landmark in the region.
"Due to the different Allplan 3D Model mix of apartments and the offset angle of the high-rise structure, neither the structural nor the building service requirements are routine and the complex exterior also required intricate planning", says Bim Manager Matthias Moog. According to him, it would not have been possible to plan the facade other than in 3D.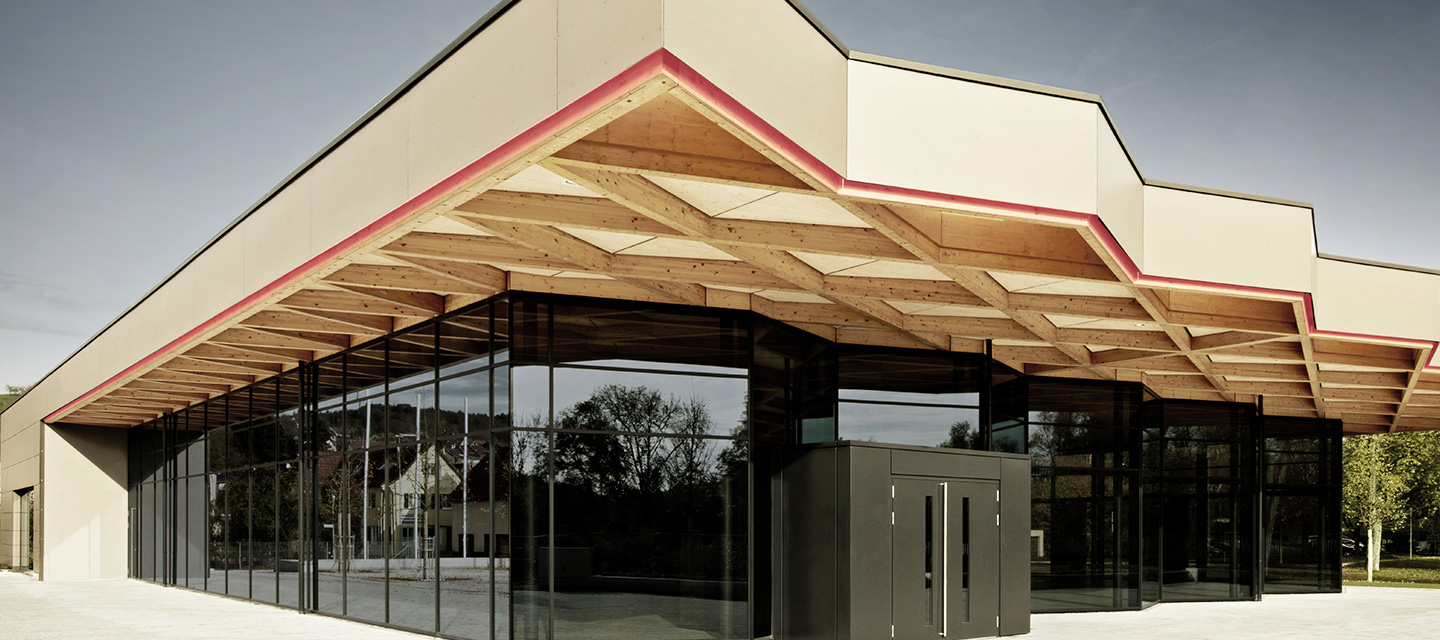 Festhalle Neckartailfingen, Germany
The idyllic surroundings and riverside setting played a crucial role in the design of the new festival hall in Neckartailfingen.A defining element of this building is the roof construction, architecturally reflecting the interwining branches of the nearby tree-lined Neckarallee. In addition to the roof, the extensive use of glass in the hall and foyer is another important design feature. They offer visitors an uninterrupted view of the natural surroundings.
Read the full story
Renowned companies put their trust in ALLPLAN

Satisfied customers are the best proof of the reliability and quality of a company and its products. Our reference reports are a testament to our software's capabilities.
Try it for free
Allplan Architecture is the ultimate BIM solution for Architects enabling unlimited creativity combined with efficient project documentation. Produce detailed designs together with unparalleled drawing quality. Be more successful:
Comprehensive 3D modeling and attribute tools
Professional drawings and visualizations
Precise materials take off for accurate costing
Test the full version of Allplan Architecture for 30 days free of charge and with no obligation. Simply download the software and experience all the advantages for yourself.

*In a survey to 1,006 Allplan customers and prospects, we asked "Would you recommend Allplan to others?" and 96% answered "Yes". Survey carried out in October and November 2016.
Downloads
Allplan License Server
Allplan Exchange
Allplan Environment
Allplan Workgroup Manager
Allplan Share