Bridge Engineering
Design with higher quality, meet deadlines and communicate more easily.
Civil Engineering
Deliver detailed infrastructure designs more quickly than ever before.
Project Collaboration
Deliver better projects on time and budget through BIM enabled workflows.
Structural Engineering
Quality project delivery with construction accuracy down to every detail.
Find out more
Inspired by Allplan case study: Zaha Hadid Tower
Architecture
Creative freedom to develop innovative concepts together with detailing precision to realize projects more successfully.
MEP Engineering
Fully integrated MEP solutions for building design.
Precast Fabrication
Design and plan the production of precast elements, reaching a new dimension of efficiency and precision.
Allplan
Design to build
Design solutions for a better built environment.
Allplan 2022 Sneak Preview
Allplan 2022
Buildability at its best
Sneak Preview Part 1:
The most accurate tools to incorporate
terrain and road requirements
Data Workflows
without limits
The best possible design quality increasingly requires
the interaction of different disciplines and software solutions.

ALLPLAN AEC DESIGN SOFTWARE SOLUTIONS
Impressive Engineering projects
Made with Allplan

Zaha Hadid Tower: the skyscraper that twists into the sky.
Impressive Architecture projects
Made with Allplan

The "SKY" residential and commercial building is one of the highest construction projects the town of Bietigheim-Bissingen has ever seen.
Impressive Bridge projects
Made with Allplan

Sava Bridge: Function and design in XXL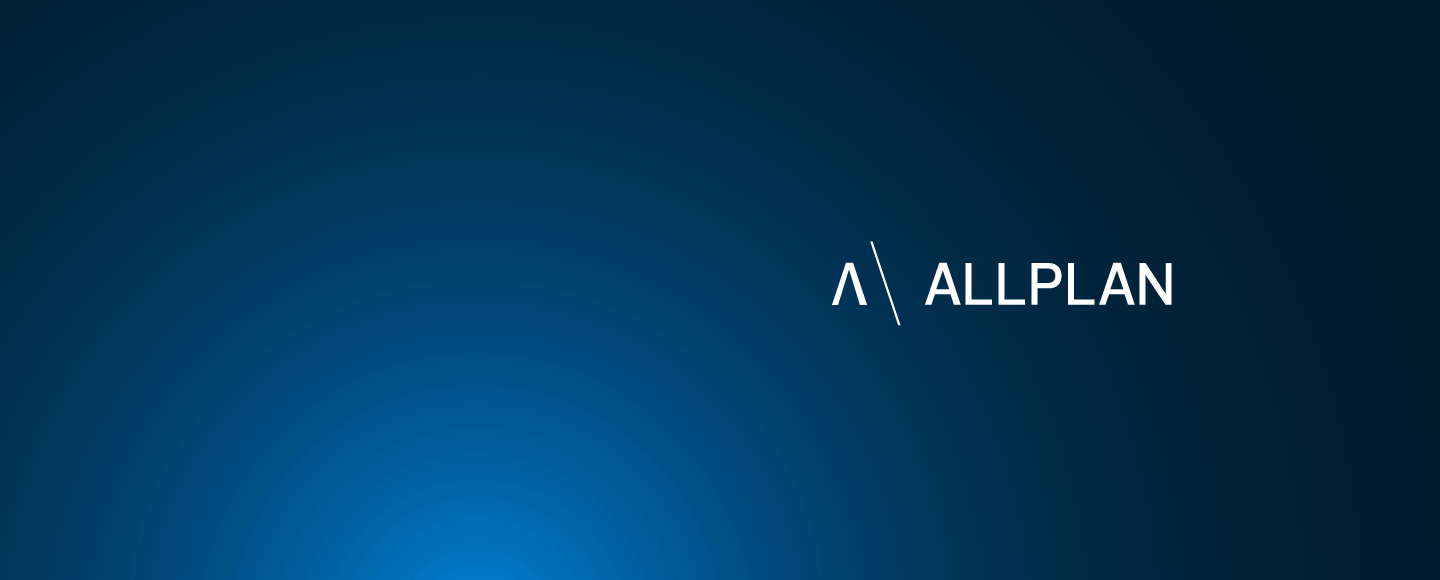 Allplan
design software
for AEC professionals
Allplan is the interdisciplinary platform for architects,
engineers and contractors.
Allplan insights - our team explains the features
"Bim offers planning security and
creates competitive advantages."
The working methodology of the Allplan BIM software has become
an integral part of the HESCON company through its holistic approach.

HESCON ARCHITECTUAL & ENGINEERING OFFICE
Erik Hrnčiar
CEO & BD
Why Allplan?
We visited seven architectural
and engineering offices
Celine Canu, Draftswoman | Archipel 41
"BIM is the ability to
compete the markets."

Core architecture
Dipl.-Arch. ETH | SIA | Architekt BDA Daniel Mondino
Dipl.-Ing. Architekt | BDB Lars Kölln
Allplan is a global provider of BIM solutions for the AEC industry
Renowned companies
put their trust in ALLPLAN
The Allplan Blog
Parametric master plan by Foster + Partners
April 2021
Future-oriented urban planning: A computer program was apparently largely responsible for the master plan of the Guangming Hub by Foster + Partners.
The story of Nemetschek, ALLPLAN
and our CAD software

For more than 30 years, ALLPLAN has been providing innovative software solutions to support architects, civil engineers, building contractors, and facility managers in the planning, construction, and management of buildings. As a CAD pioneer, Professor Georg Nemetschek founded the Engineering Office for Building and Construction in Munich in 1963. In 1981, this became Nemetschek Programmsystem GmbH, which launched the first version of our CAD solution, Allplan, on the market in 1984. Nemetschek Allplan GmbH was founded in 2008, and was then renamed as ALLPLAN GmbH in 2015. Nowadays, ALLPLAN GmbH is a leading European supplier of open BIM (Building Information Modeling) solutions.

Apart from CAD software for architects and civil engineers, Allplan provides facility management solutions, and also the NEVARIS software for construction cost management. With the open BIM platform, Allplan Bimplus, Allplan ensures that all the project members can work together in a smooth, inter-disciplinary manner.

Discover the advantages of Allplan 2021. You can test the full range of functions of Allplan 2021 free of charge for a period of 30 days.