BIM Solutions
for Bridge Engineering
ALLPLAN has developed a unique, integrated BIM solution especially for the requirements of bridge construction. Products cover the areas of reinforcement and interdisciplinary collaboration.
Bridge Construction Software
Modeling, structural analysis and detailing with a single software
Changes to bridge models are often required. The associated workflows can be time-consuming and error prone. Bridge designers, structural engineers and bridge detailers must overcome these challenges on a daily basis and also work efficiently with project partners and check their model quality. ALLPLAN offers the ideal software solutions for all these tasks.
> Parametric model creation, static analysis and detailing from a single source
> Reinforce and detail concrete structures quickly and efficiently
> Open BIM platform for efficient collaboration across all disciplines
Below you will find in-depth product information, testimonials and inspiring reference projects.
Our solution portfolio
for bridge construction
Advantages of the Allplan Bridge solution
Model creation without compromise
Allplan Bridge has been developed by recognized bridge experts. The 3D parametric model description considers the road layout, bridge alignment and required cross-sections, making model configuration quick and efficient. Complex geometries including double-curved alignment and variable cross-sections can be created easily. The user only needs to define typical cross-sections and Allplan Bridge will accurately calculate all cross-section variants in accordance with the defined table(s) or/and formula(s).
Integration of the fourth dimension
The time as fourth dimension is considered when specifying the construction process. Amongst other things it is possible to define and compare different schedules for the same bridge structure.
References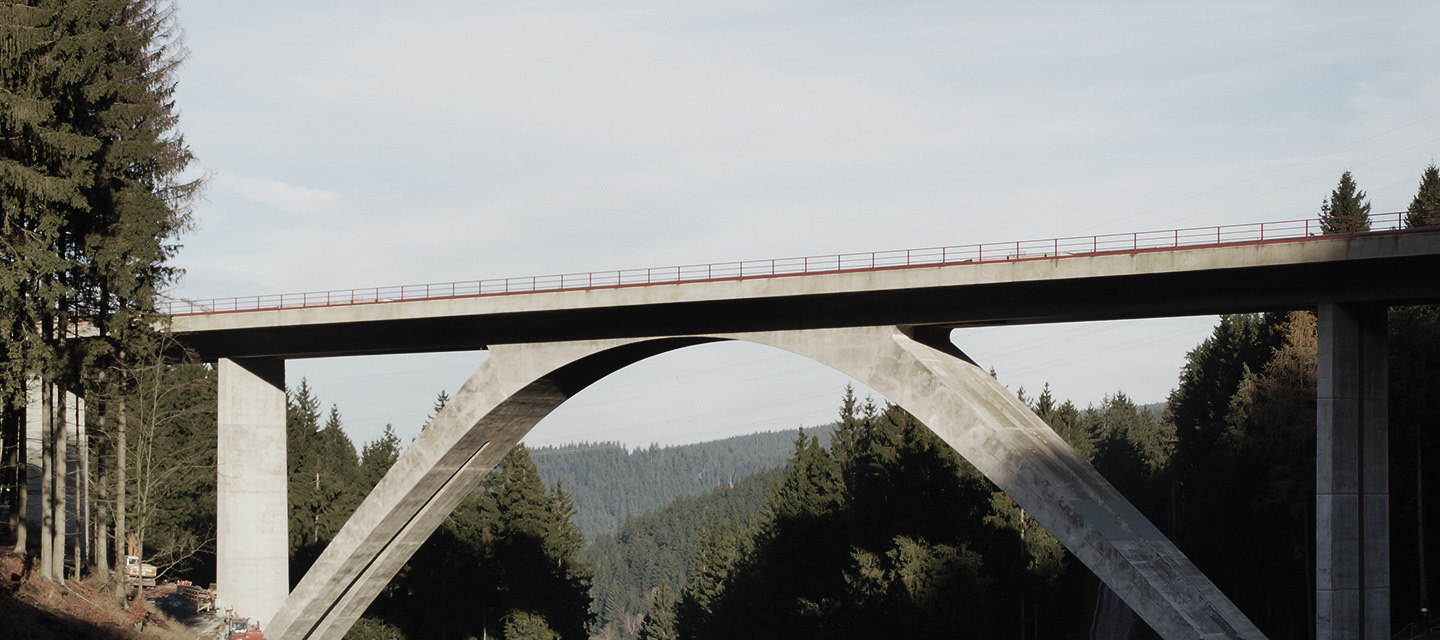 Railway bridge Grubental
The section of the new line Ebensfeld-Erfurt was planned by the engineering office schlaich bergermann partner and was carried out by the Goldisthal Railway Bridge consortium (Bickhardt Bau AG and Ed. Züblin AG). Situated about five kilometers southwest of Goldisthal in the Thuringian Forest, the 215-meter long structure spans the Grubental Valley at a maximum height of 35 meters and connects the Goldberg Tunnel with the Dunkeltal Bridge.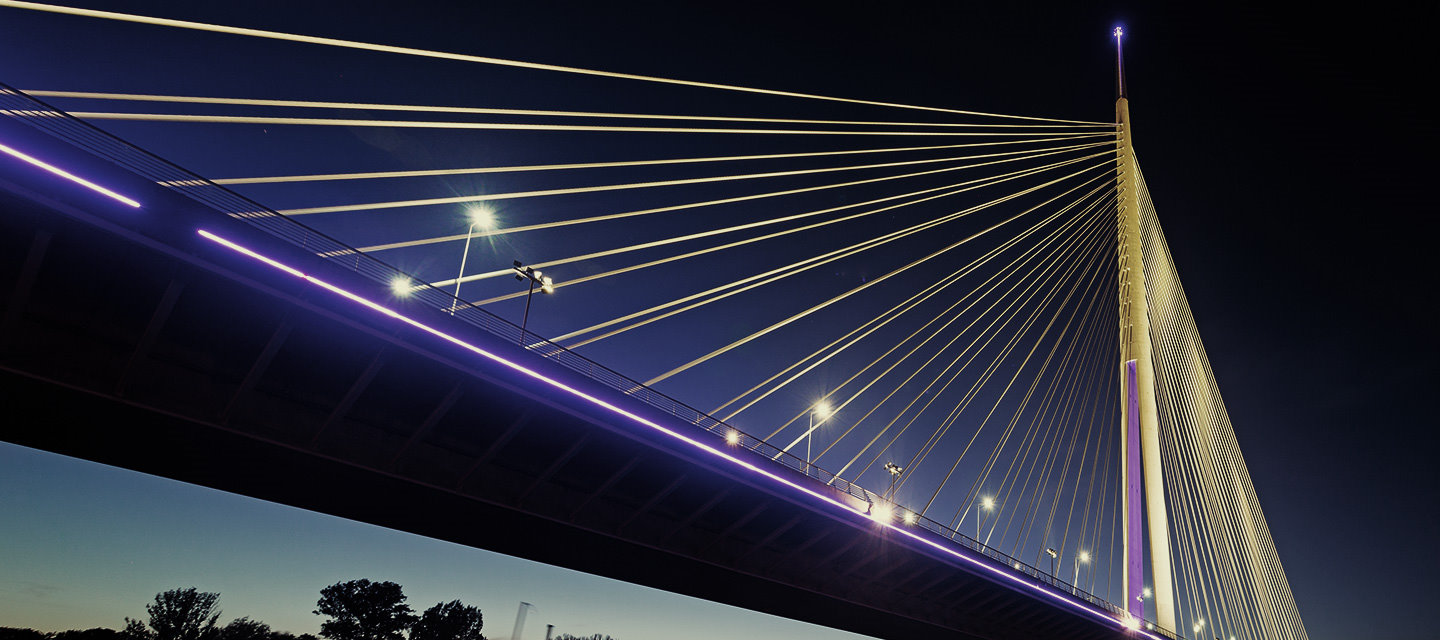 Sava Bridge
Belgrade lies at the confluence of the Danube and Sava rivers. For years, expansion of the northern suburbs of the city has been hindered by the limited capacity of the three existing bridges over the Sava: the Brankov most, Savski most, and Gazela. In order to expand the capacity of the transport network, a fourth bridge is currently being built over the Sava.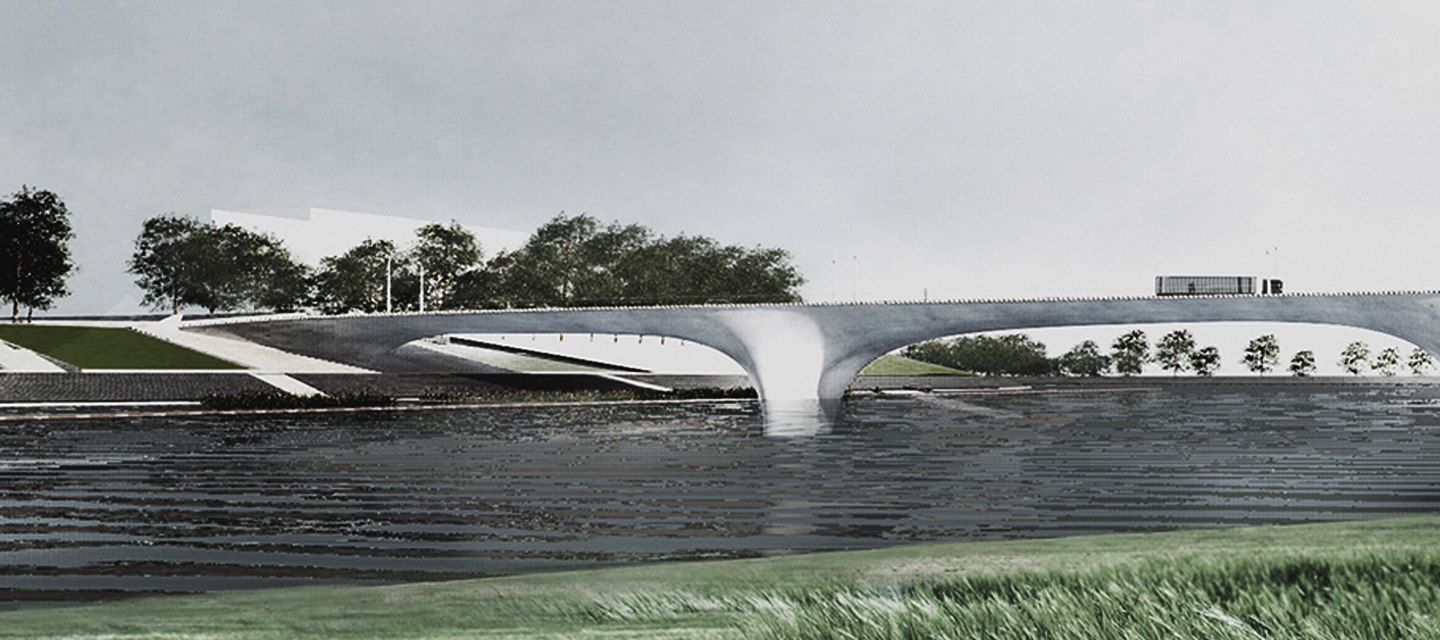 Three bridge project
The Dutch in Nijmegen reveal just how sustainable and pioneering flood protection can be with an impressive project. Just across the border from Germany in the Lower Rhine, Europe's largest flood protection project is under construction. It is called "Ruimte voor de Waal" – literally "more room for the Waal" – and is intended to create more space for the biggest river in the Netherlands, the Waal.
The Allplan solution portfolio for bridge construction